Florida Keys 2004
Here's a classic tourist picture of us at the "Southernmost Point" of the United States. We've been there before, but never did the tourist picture taking to prove it.
---
Here's Gail and Kevin, enjoying the view at Mallory Square.
---
Somehow, Kevin and I ended up helping one of the street performers with his act. In this case, the guy gets put into two straight jackets, then is wrapped in chains and locked in several locations. The guy gets hung upside down, then has to try to escape. This is what he does for money.
---
Here's another view, during the escape in progress.
---
Of course, you can't go to Key West without stopping in at Sloppy Joe's. There's really no place that captures the spirit of Key West like Sloppy Joe's. Here's Gail, Kevin and Maureen.
---
More of the same, I just jumped in on this picture...
---
Here I am, enjoying some Father / Daughter time in Islamorada.
---
It seems wrong to be able to go swimming outdoors in February. Still we had lots of fun. Shannon really enjoys the water.
---
One of our favorite places to enjoy the sunset is at the Lor E Lei. There's always a live band playing, good food and a spectacular view.
---
Maureen takes a walk with Shannon along the dock at sunset.
---
We took a sunset cruise "with two chicks". Here's a close up view of an Iguana. We were able to see Dolphins up close too, but I wasn't quick enough with my camera.
---
Here we are, approaching sunset, along side the boat mascot, Paco.
---
Here's one of the two chicks (and boat captain) jumping in the picture.
---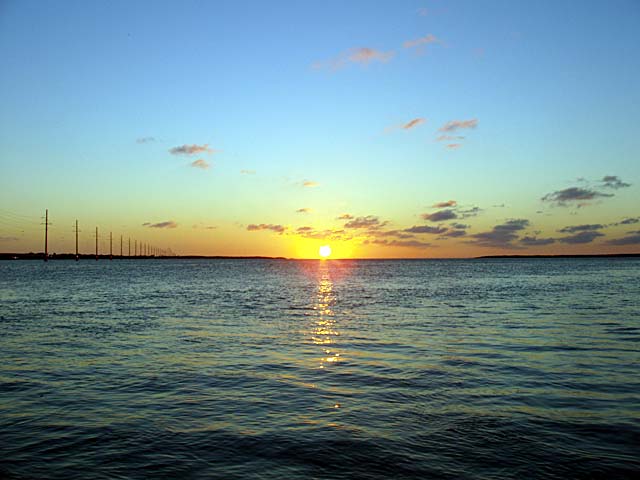 Another sunset picture over the water.
---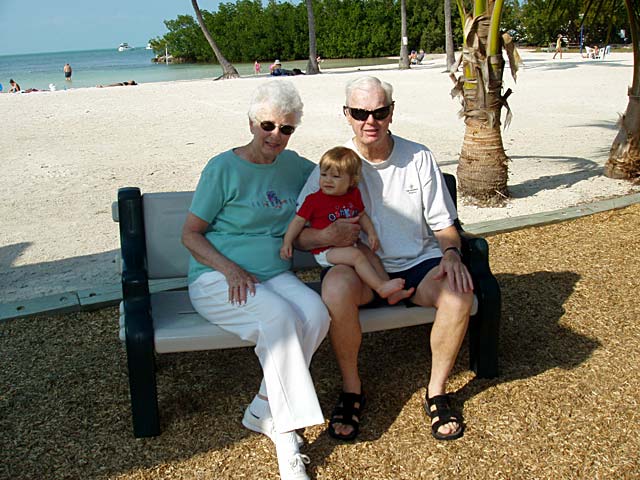 Here's "Mema" and "Papa", enjoying their vacation with Shannon. A great time was had by all!