Kurt's 40th Birthday Party
It's a success! Kurt was surprised by this party!
---
All of the girls come running to see Grandma!
---
Ahh yes... precious moments.... The look on Kurt's face says it all as Dakota runs to greet him full speed ahead!
---
Moments later they both seem just fine...
---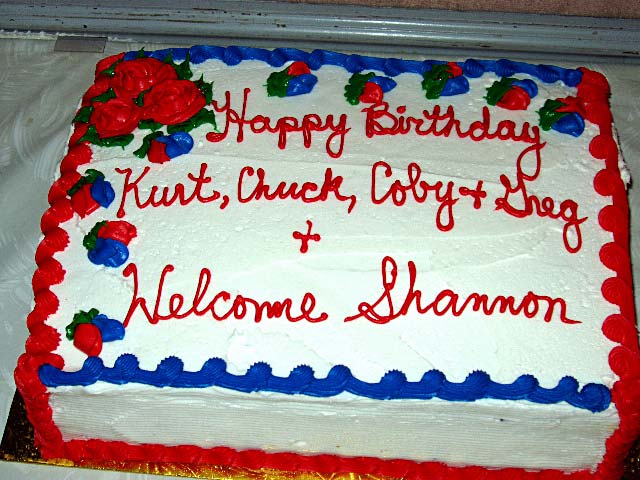 This party was a surprise for many, including a baby shower for Shannon!
---
Kurt and his girls!
---
Here's my brother and sister. I didn't realize they were so short!
---
The girls are giving Maureen gifts faster than she can open them!
---
Kurt and Trent opening gifts...
---
Kurt's gift table!