Kristy's Birthday Party 2003
Play playing "hoppa hoppa rider" with Trent
---
Mom with Trent
---
Jean and Kelly looking at ultra sound pictures of Shannon!
---
Pop with Brielle
---
Kevin with Sydney
---
Kristy's ready to open presents, with help from Dakota and Brielle!
---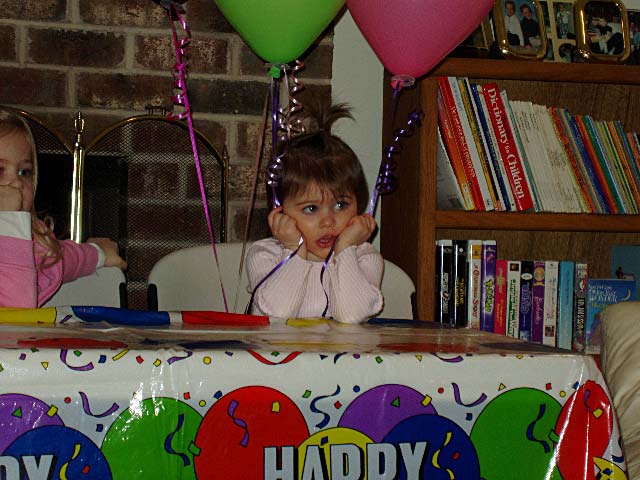 Maybe Brielle was wishing it were her birthday??
---
Kristy happily awaits her next gift, while enjoying her day!
---
Another picture of the birthday girl!
---
More of the same....
---
...brothers can be a good help.... sometimes...
---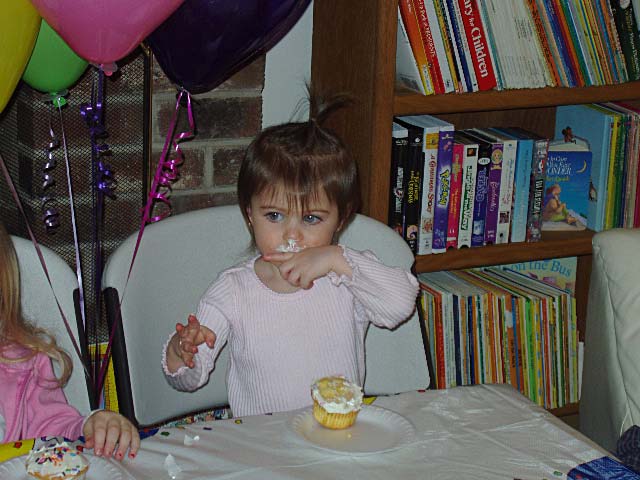 The cupcakes must be good as Brielle gets more on her face then in her mouth!
---
A father / son picture of Kurt with Trent