Florida Keys 2003
No trip to the Keys would be complete without watching some of the magnificent sunsets. Here we are enjoying a sunset at the Lor E Lei in Islamorada.
---
This year, we chartered a boat for a deep sea fishing trip.
---
I felt a good bite. Something had slashed right through my bait fish! Here, I'm pretending to eat the remains of the bait fish.
---
My first catch was a small Shark. Back into the water he went!
After a 45 minute battle, my arms were tired from bringing in a 42lb. Wahoo!
Here's another pose at the end of the day with the big catch!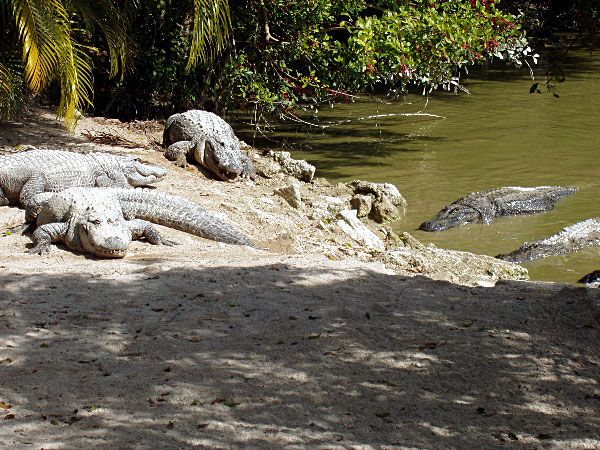 We went up to the Everglades to see the Alligators. Though, the best part of that trip was taking a ride on one of those air boats.
Here's a picture of Maureen and her parents with the view from the Condo in the background.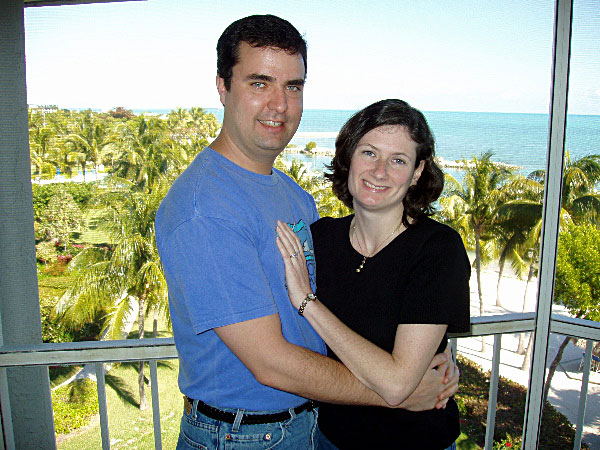 Here's a picture of myself and Maureen with the great ocean side view in the background.