Christmas2003
Here's Shannon's first picture with Santa. After waiting patiently in a long line, Shannon's not very amused.
---
Colleen came for a visit to see Shannon just before Christmas!
---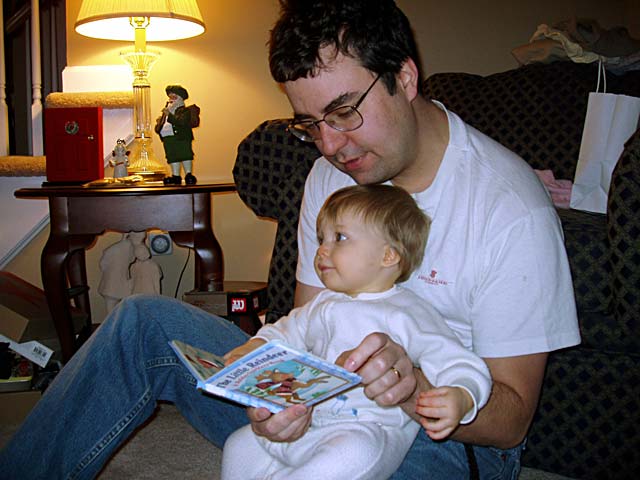 On Christmas morning, Daddy's reading a new book to Shannon... though, Shannon enjoys the new book, she wants to play with all of her new toys as well.
---
Shannon and her cousin Grace are dressed in matching outfits for Christmas. They had lots of fun playing together and sharing their new toys.
---
Here's the traditional Mattimore family picture.
---
Mommy and Shannon open another gift... surprise... it's another toy!
---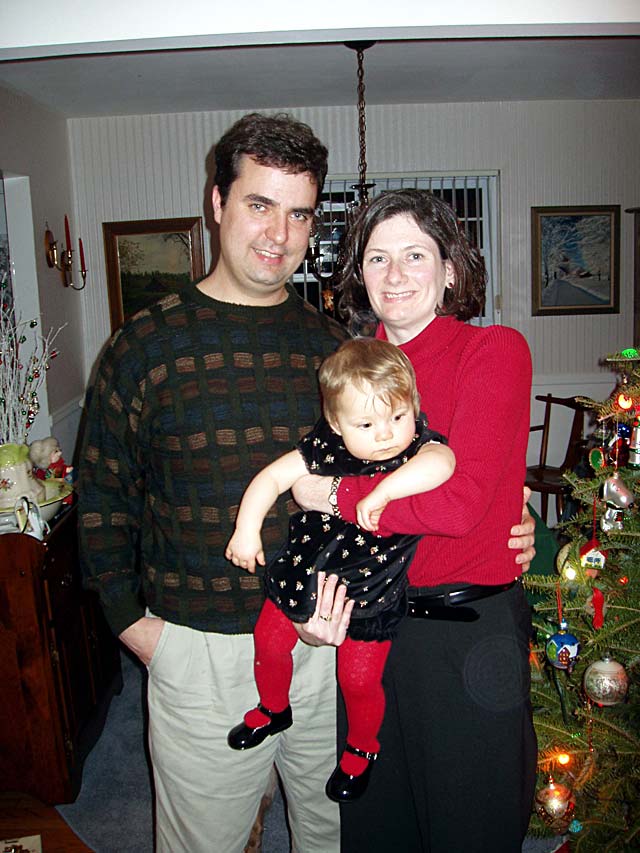 Here's Shannon with her Mom and Dad posing for a picture.
---
It's so much fun learning how to play with new toys...
---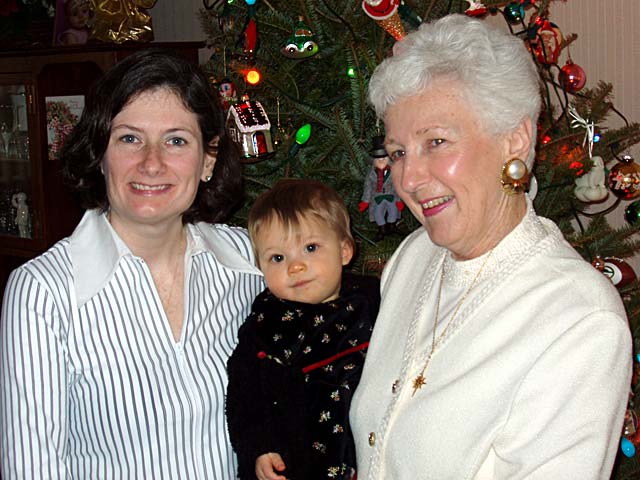 Here's Maureen, Shannon and "Me-ma".
---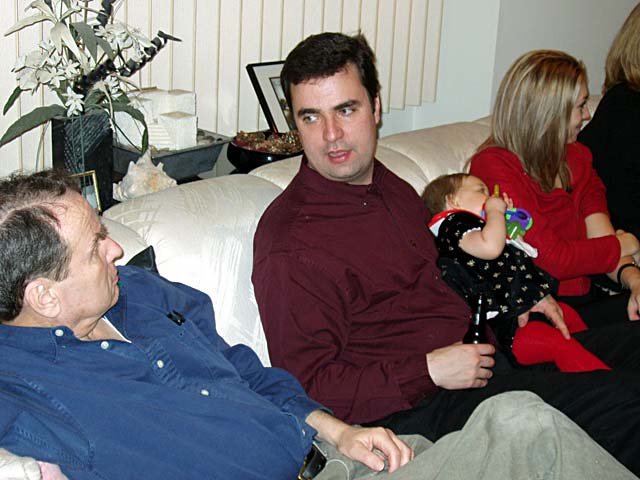 Later we had a Christmas celebration at Lisa and Ed's. Dad was well enough to visit for a while, but not feeling that great yet.
---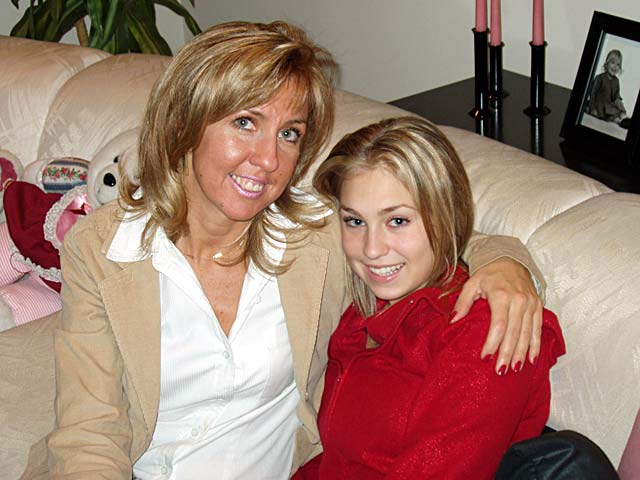 Here's Lisa and Kelly sharing a warm family moment on Christmas day!
---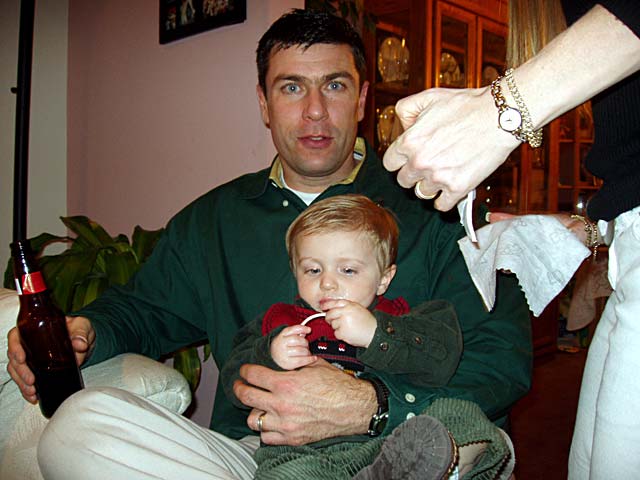 Here's Kurt and Trent enjoying a little Father and Son family time.
---
Here's Brielle with Grandma.
---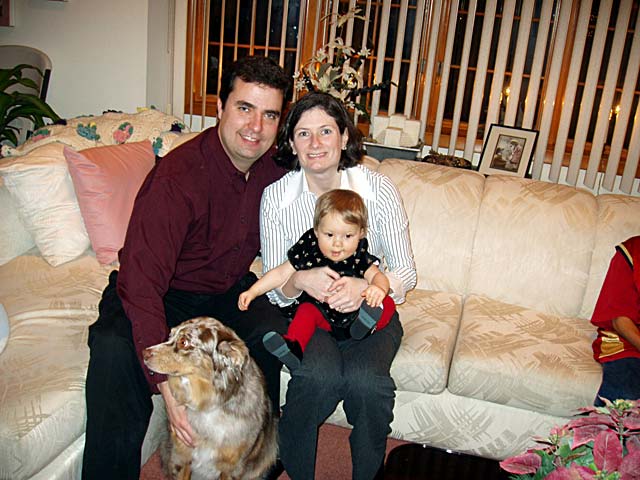 Here's another picture of myself, Maureen, Shannon and Sydney.
---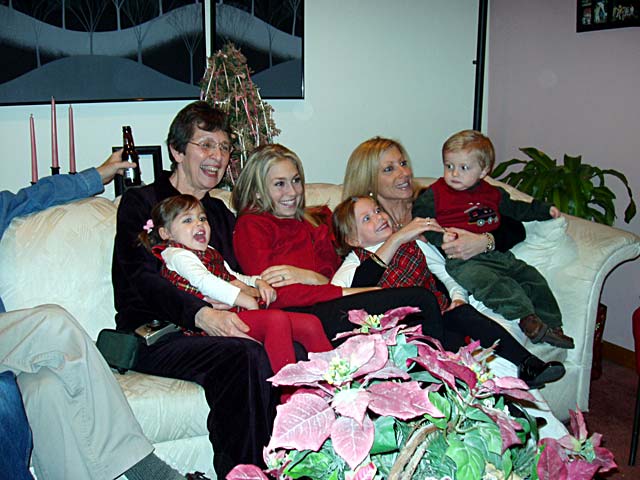 More family pictures...
---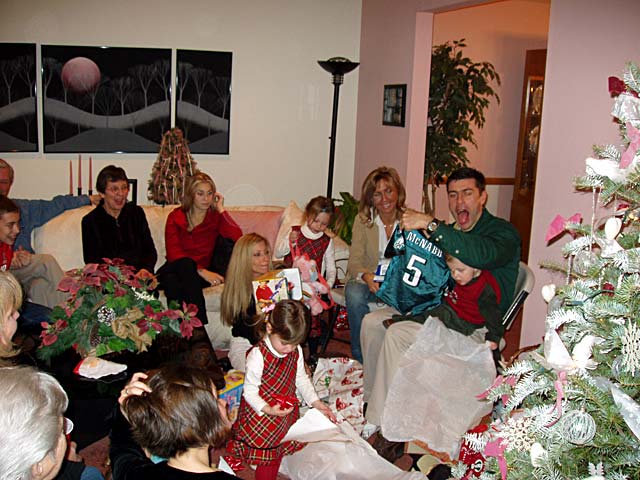 Everyone has fun opeing presents after dinner...
---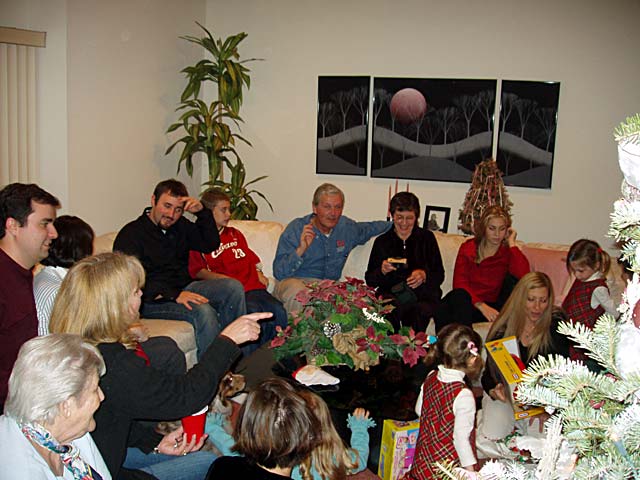 ...more of the same...
---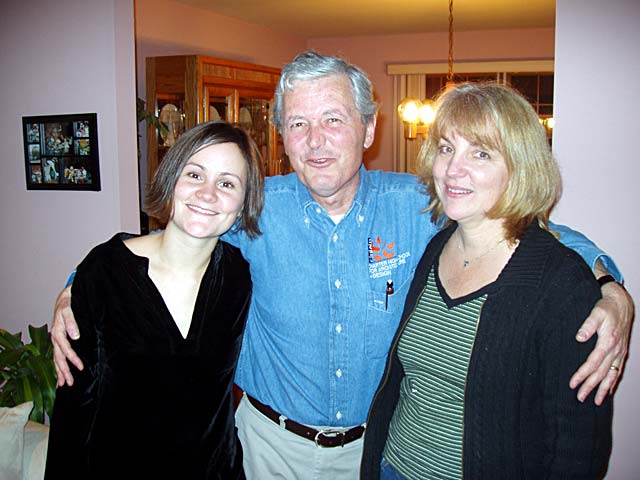 Here's Katie, Mike and Jane. "Uncle" Mike's the goofey one in the middle... ;-)
---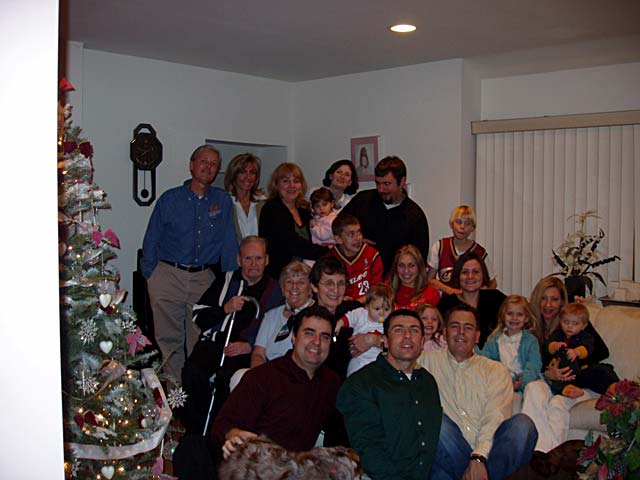 Here's the traditional Seidel group photo.