2002 Kutztown Reunion
Naturally, little Michael is learning to be a party animal at an early age...
---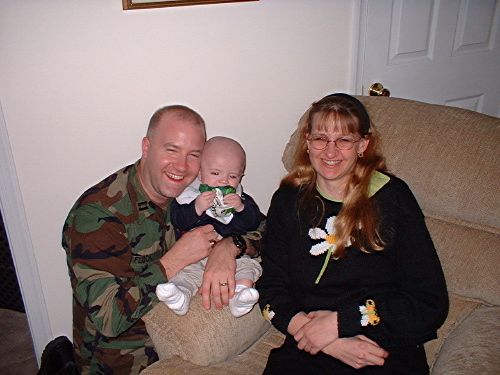 Big Mike, little Mike and friend, Carol...
---
As always, Wild Bill is drinking double fisted. Some things never change. At least he isn't wearing the labels on his forehead yet.
---
Dave and Darell... Old roommates and still friends!
---
Jen (after a little too much Irish Coffee) and Char hangin out...
---
Jen and Matt, good friends...
---
Eric and Jen, the newlyweds! (Yes, there really were three different "Jennifers" at this party!)