Maureen's Cousin Reunion 2002
Here's Jerry playing with Colby, along with the hosts of the party, Gail and Jeff.
---
Andrew and I are sharing thoughts about how excited we were to be there!
---
...Little did we know, but this reunion was also used as a surprise baby shower for Laurie!
---
The Nunes were enjoying the day with family, friends and food!
---
All of the children watched and even helped Laurie open gifts...
---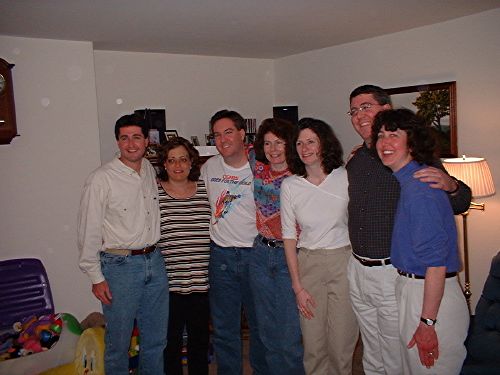 Here's a group picture of the cousins that were able to attend. From left to right: Dave, Laurie, Mark, Colleen, Maureen, Keith and Gail. Absent from this picture were Greg, Kevin, Chris and Michelle.
---
Here's a group shot of everyone but me!