Christmas 2002
Note: All of the photos on this page were taken with my new digital camera. Theses images are obviously scaled down versions of the original. If anyone would like a copy of the full size image (to have printed, etc.), let me know!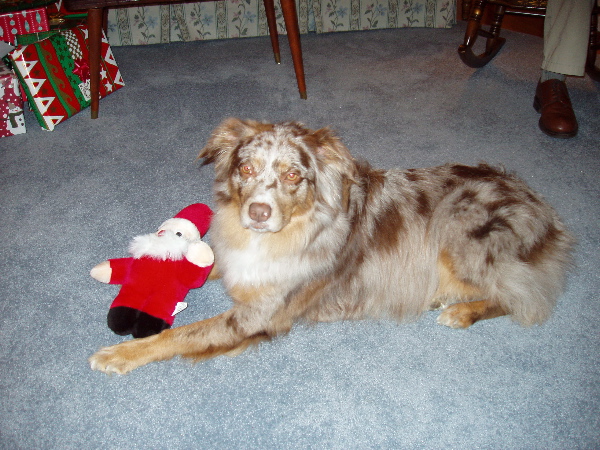 Here's Sydney with her new squeaker Santa toy!
---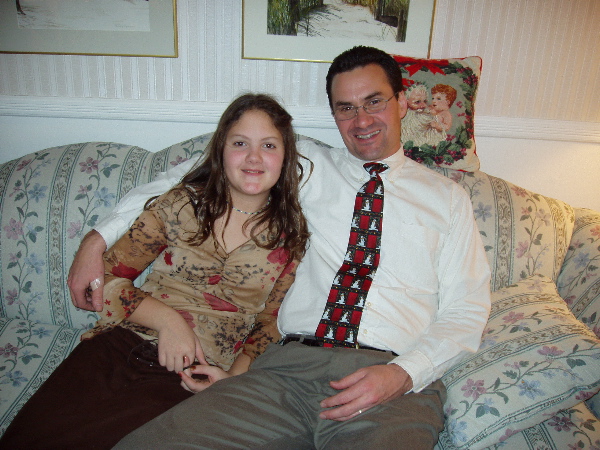 Maris and Michael enjoying Christmas at the Mattimores.
---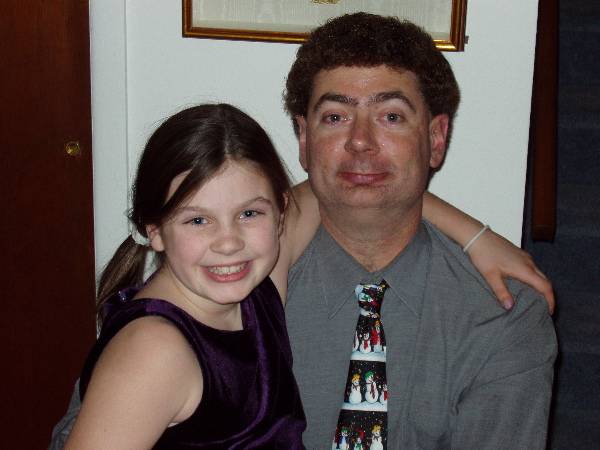 Niece Deven, sitting on Santa... err a Uncle Kevin's lap!
---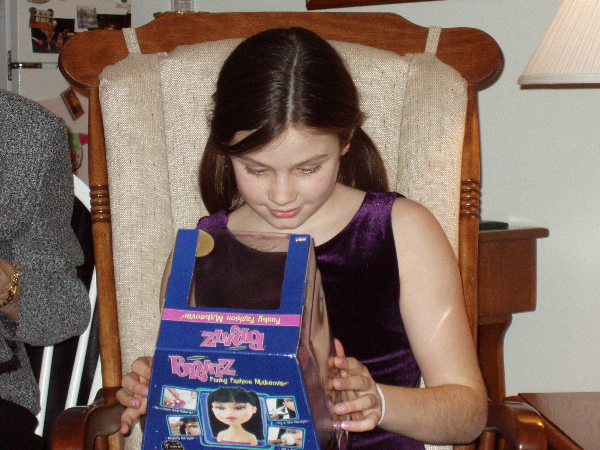 Here's Deven opening her gift from her Uncle Steve and Aunt Maureen!
---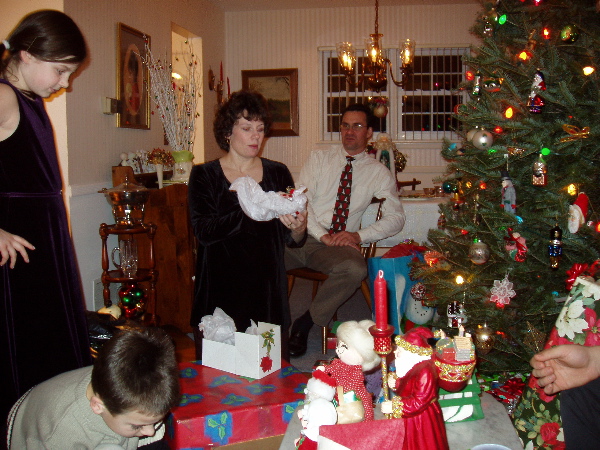 As always, Colleen is doing her job handing out the gifts. Meanwhile, Deven and Andrew are anxious with anticipation of their next gift.
---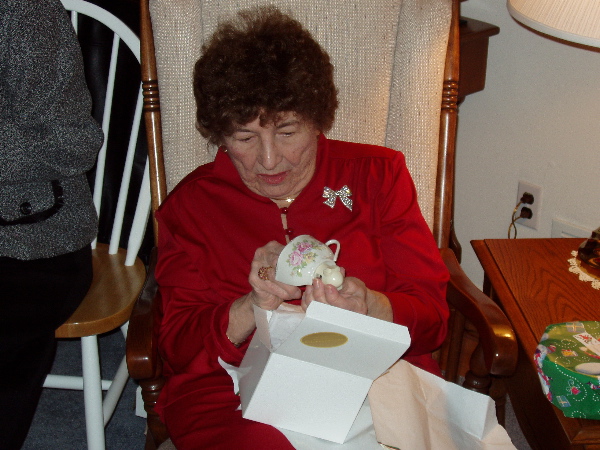 Here's a picture of Anna opening a gift from us.
---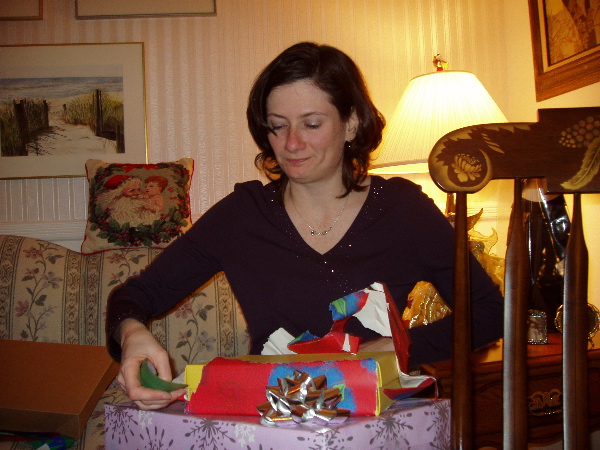 Here's Maureen with a stack of gifts!
---
Here's Sydney with yet another Santa "squeaker" toy, thanks to her "Mema and "Papa"!
---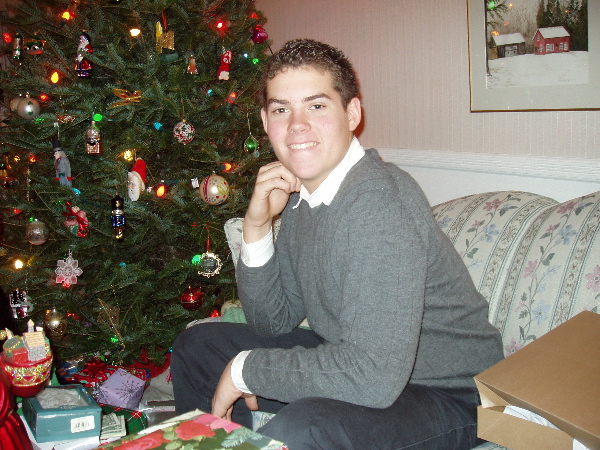 Here's Max in his best Christmas pose...
---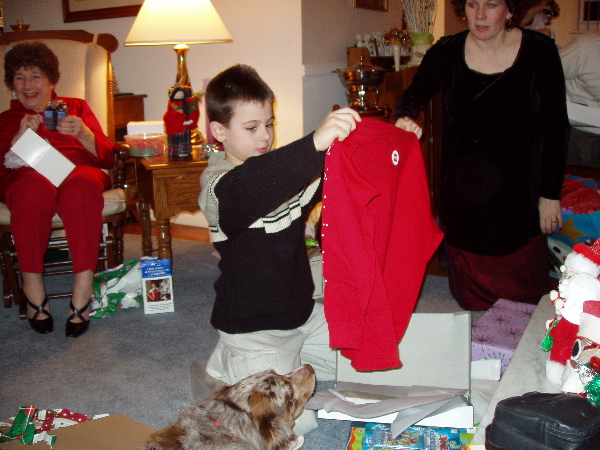 I wonder what Andrew's thinking here... Great! Clothes!! Just what I always wanted!
---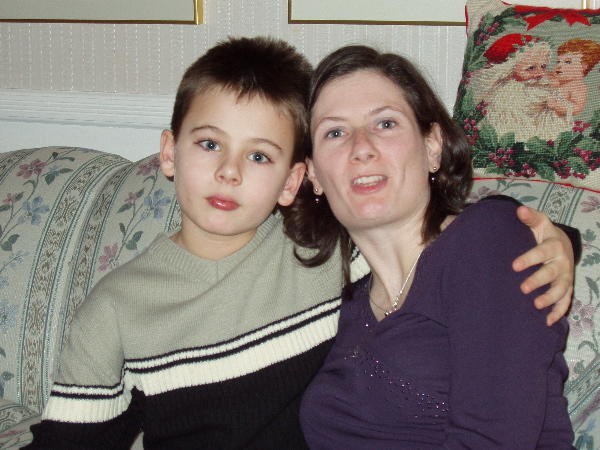 Here's nephew Andrew with his Aunt Maureen.
---
Here's a group photo of the Mattimore family.
---
Here's Steve and Maureen in front of the Mattimore's Christmas tree.
---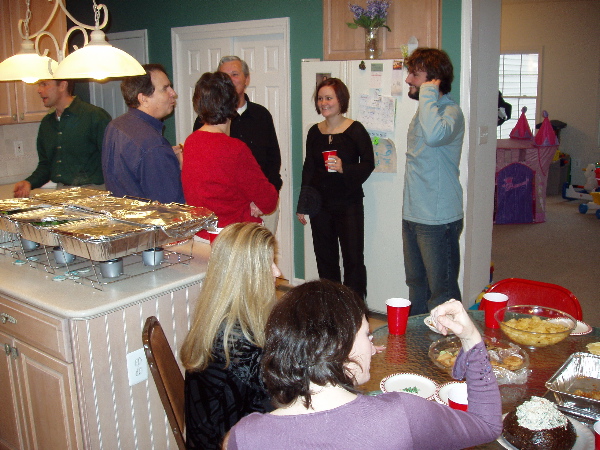 Here's Christmas at the Seidel's (Kurt's house).
---
Here's Mom enjoying her granddaughter, Brielle.
---
Here's Aunt Maureen and her newest nephew, Trent!
---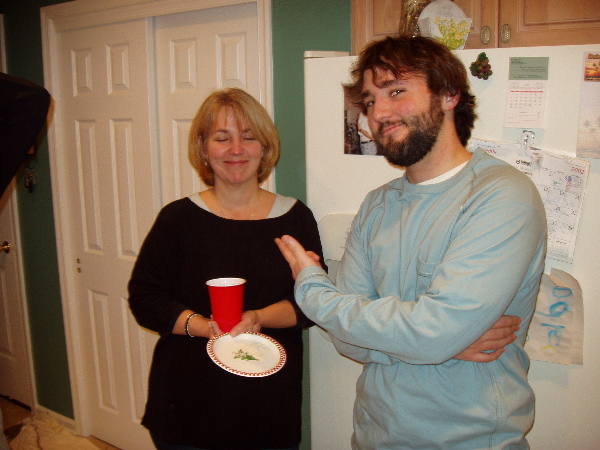 Here's Grizzly Adams (I mean Mike) and his mom, Jane.
---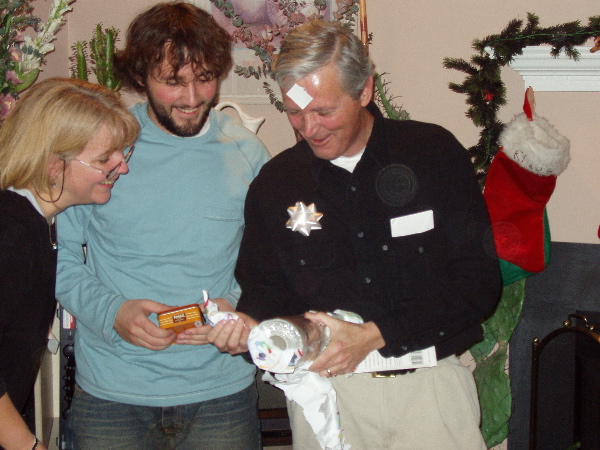 Each year, the Connors look forward from to receiving their gift from me...
---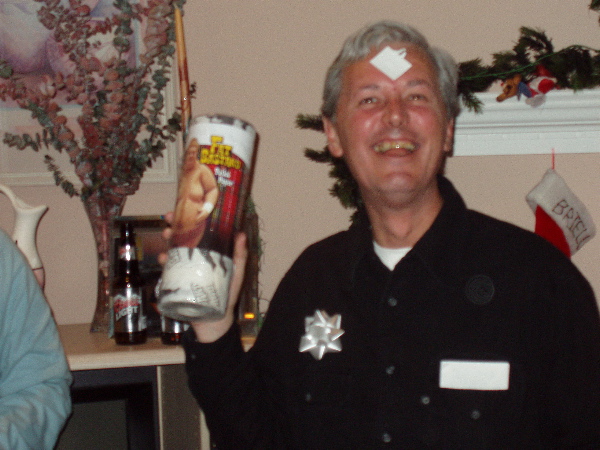 ... This year, it's a roll of Fat Bastard toilet paper! I'll bet they can't wait 'til next year!