Christmas 2001


The Nunes family enjoying Christmas Eve at the Mattiomore's...


---


Maureen enjoying dessert with Sydney hoping for a taste!


---


Things are progessing well for Kevin. This gift is a follow up to last year's "Idiot's guide to dating". Kevin thinks next year's gift will be the "Idiot's guide to sex"!


---


Good Ol' Sydney is behaving herself while others open gifts...


---


It's official, Michael is part of the family now that he has his custom knit stocking from Audrey.


---


As always, Colleen is performing her duties as the official gift server.


---


Christy enjoying Christmas at our house!


---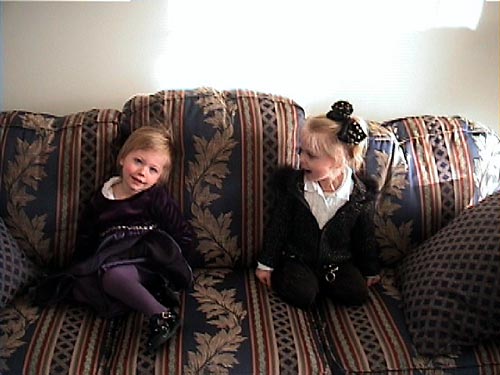 Dakota and Christy - Cousins and best friends!


---


Brielle enjoys her first Christmas!


---


The chaos of everyone opening gifts at the same time!


---


The honorable Mike Connor, Mayor of Pendel, looks on as his gift is presented to him. His only thoughts are, "I hope it's not another block of cheese!"


---


This is a group picture of Christmas at our house this year!