Shannon's pictures - Easter / Birthday 2004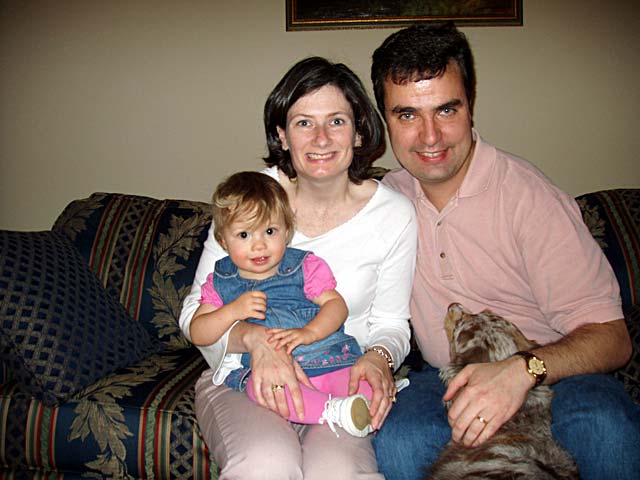 Here's a more up to date family picture...
---
Shannon likes to walk and drink from her sippy cup. She's a big girl now, no more pacifiers, formula or drinking from a bottle.
---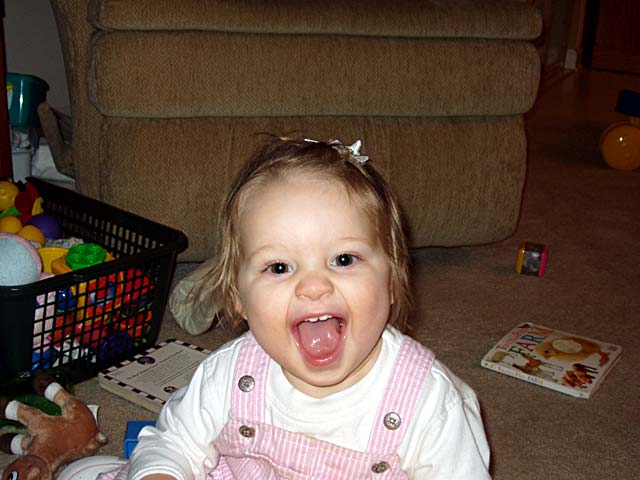 Shannon's smiles are so big...
---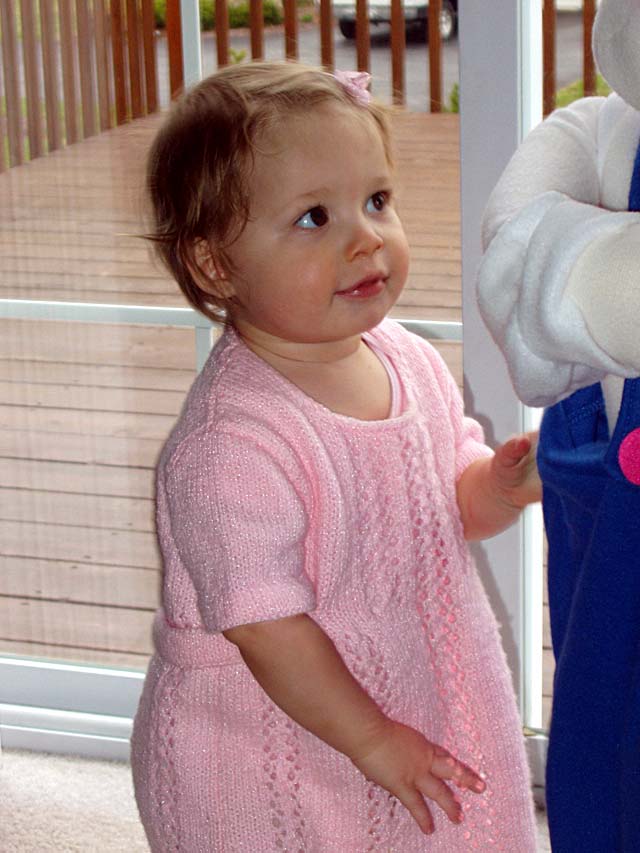 Shannon admires a very large stuffed rabbit as part of her Easter decorations.
---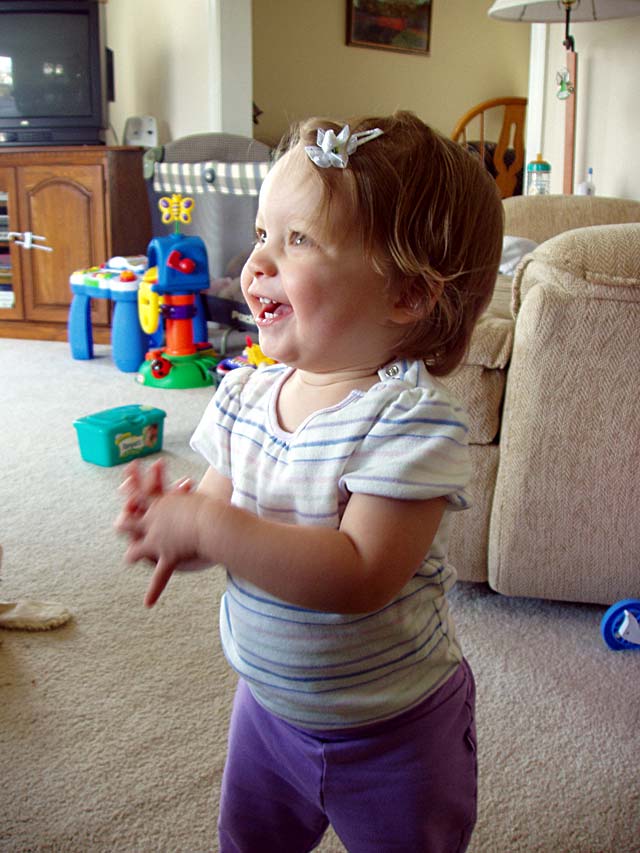 Here's another happy Shannon picture.
---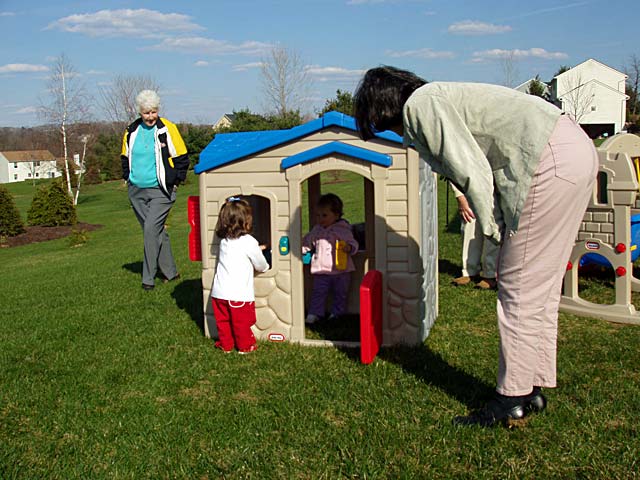 Shannon explores her new play house with her friend Ryley.
---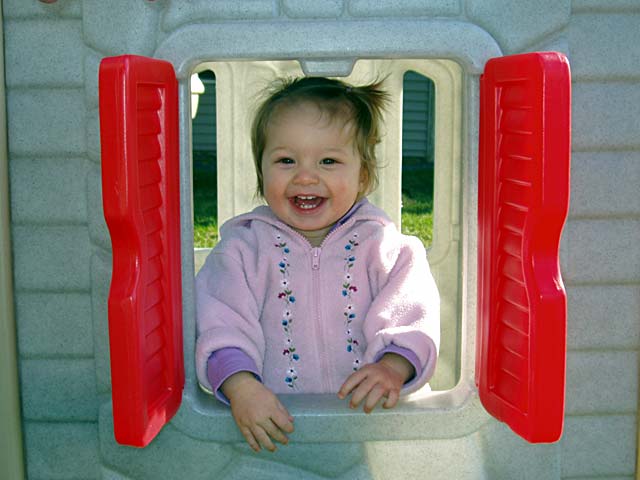 Shannon likes to play "peek a boo" as she opens the shutters and surpises everyone!
---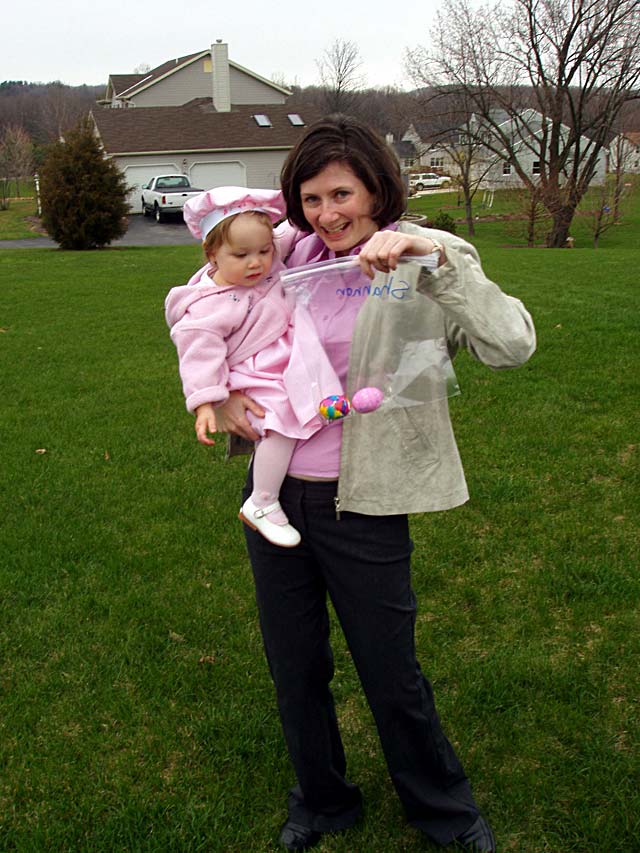 Shannon starts her Easter egg hunt...
---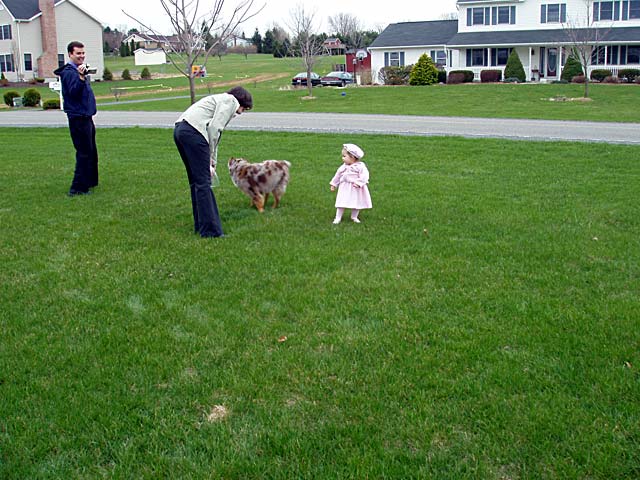 Shannon and her cousins enjoying looking for Easter eggs...
---
Here's Aunt Colleen with Shannon, cousins Grace and Andrew.
---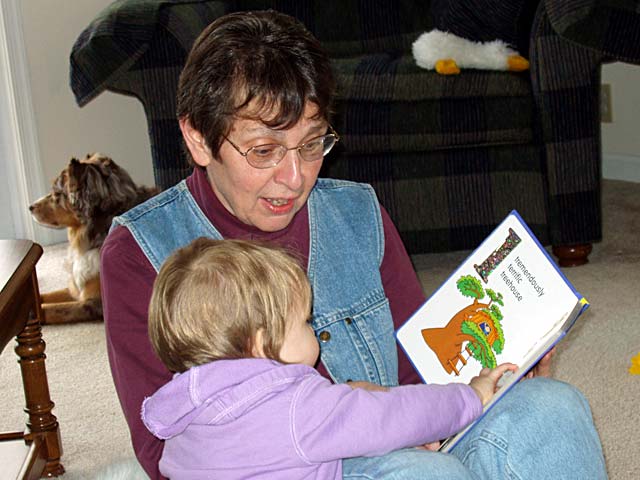 Sometimes Grandma and Grandpa visit during the week. Here's Grandma reading a book to Shannon.
---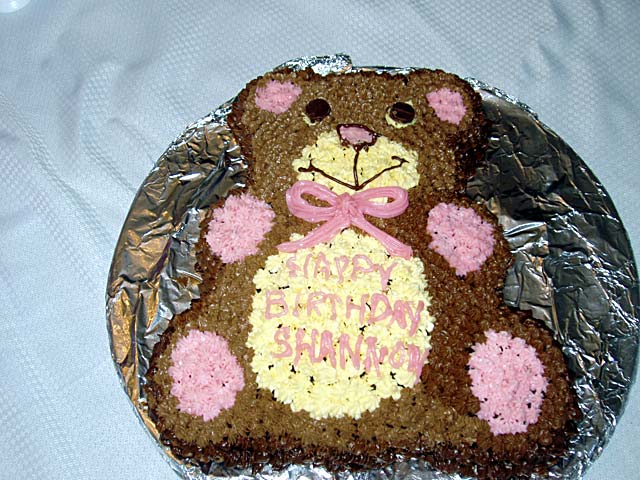 Maureen worked hard to make the perfect "Bear" cake for Shannon's birthday.
---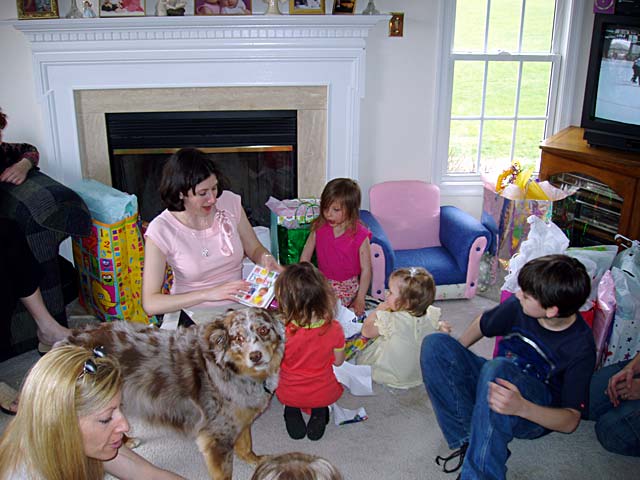 Shannon has fun opening presents with a little help from her cousins...
---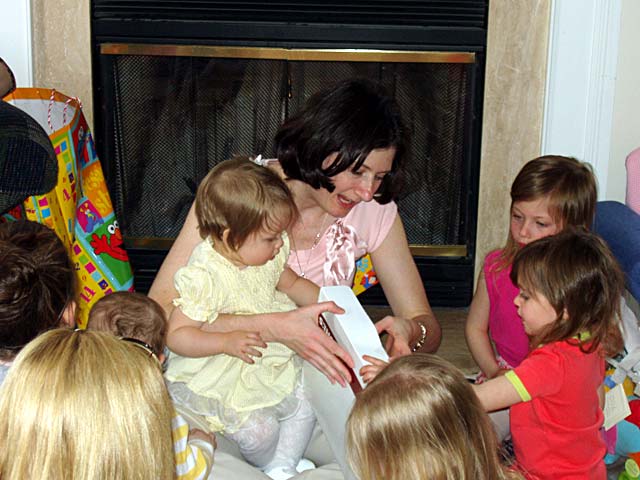 More birthday fun...
---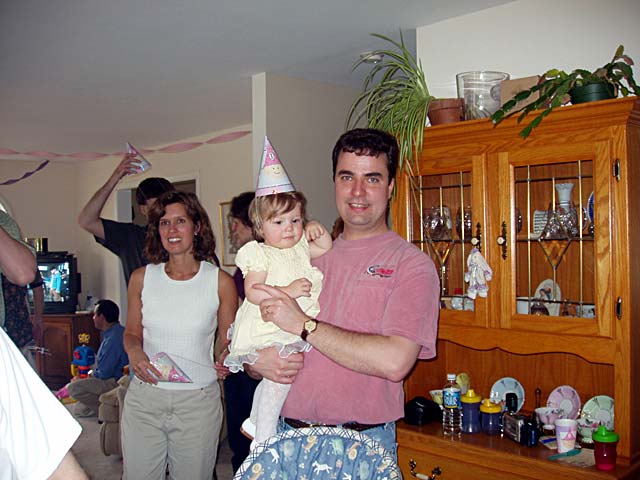 Daddy holds Shannon as everybody sings "Happy Birthday" to her. We hope all of Shannon's wishes come true!