Winter 2004 Pictures of Shannon
Here we are on our annual trip to the tree farm. As always, we picked out the perfect tree for Christmas.
---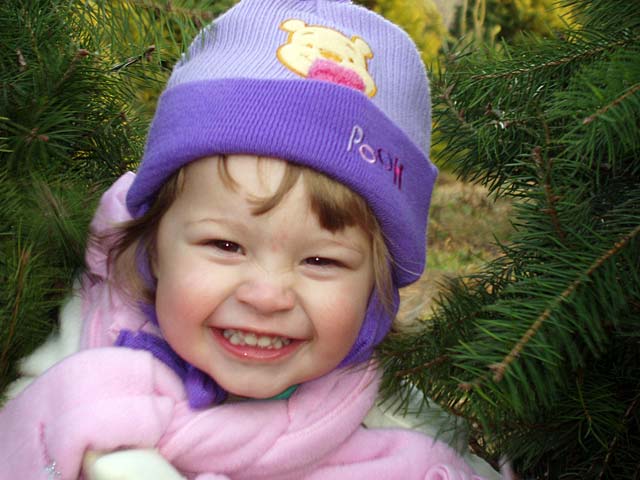 There was no snow this year, but Shannon still had lot's of fun running around the tree farm and hiding behind the trees. She knew we were going to the "farm" so she asked where the other animals were like horses, pigs, cows, etc.
---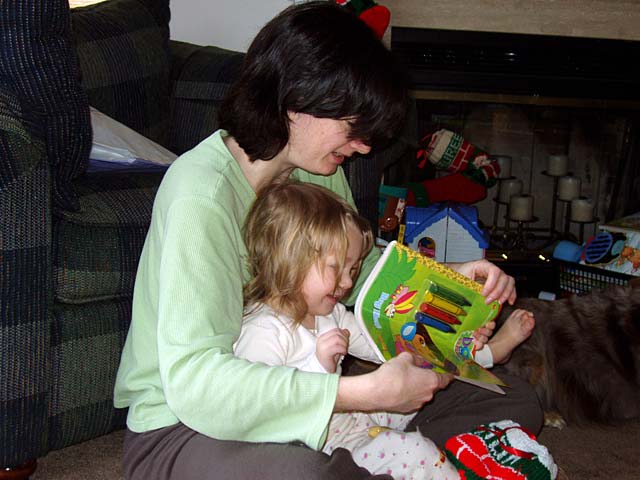 Shannon had lots of fun opening presents on Christmas morning.
---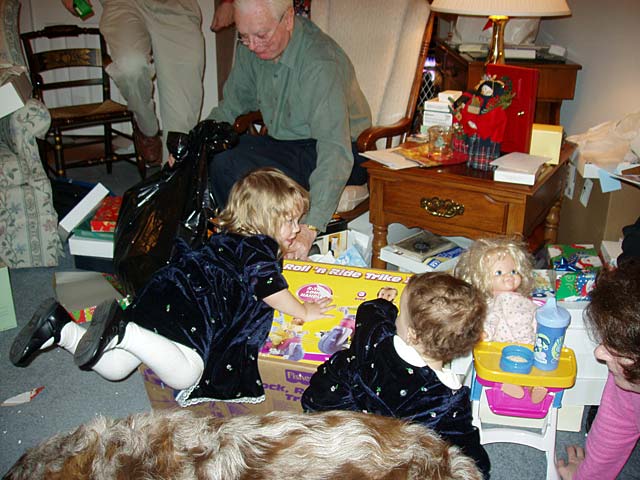 Shannon and her cousin Grace had lots of fun climbing on other presents and getting themselves in trouble!
---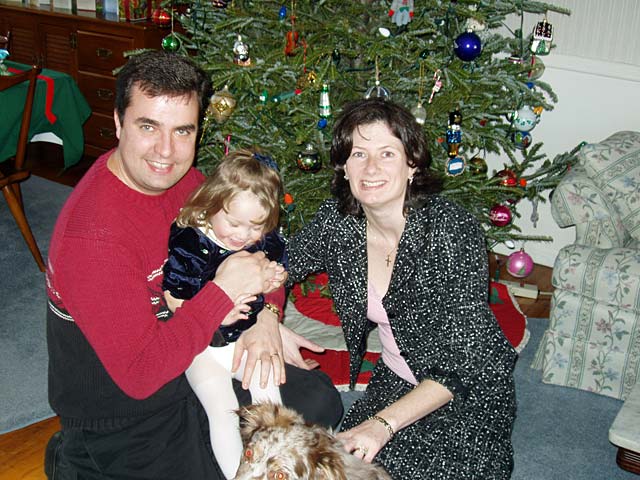 Shannon does her best to squirm out of a family photo.
---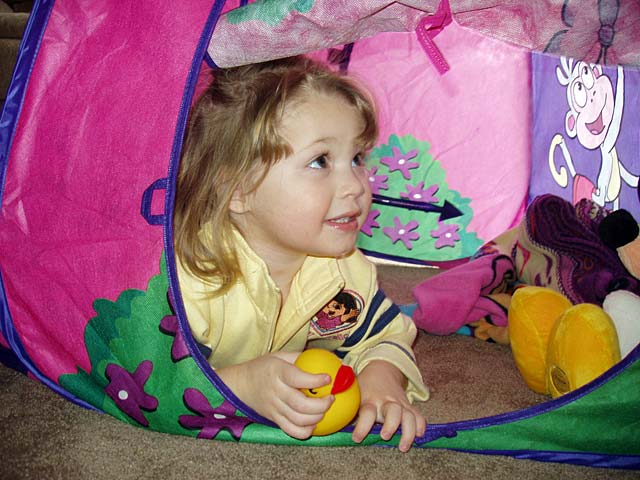 One of Shannon's favorite presents is her tent. She no longer has to bring us a blanket and ask for us to make her a "tent".
---
Shannon had fun at her friend Julia's house too. It's just as much fun when your friends get new toys!
---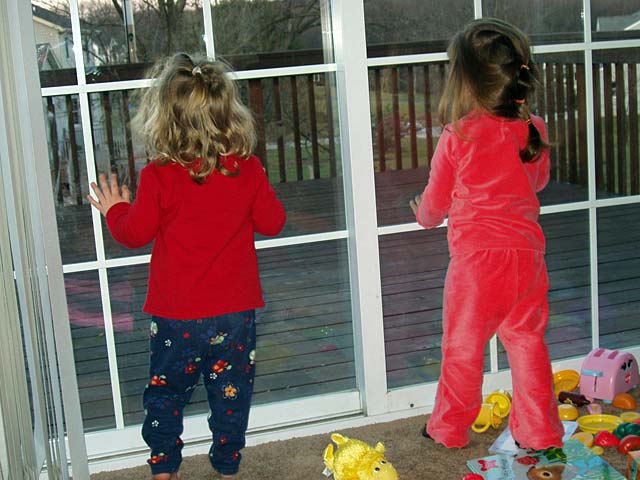 Shannon and her best friend, Ryley, go to the window and watch for "Aunt Sharon" to come over and visit.
---
Shannon and Ryley had lots of fun riding their sleds during our first snow fall this year.
---
Shannon loves the snow and has nice rosy red cheeks to show for it.
---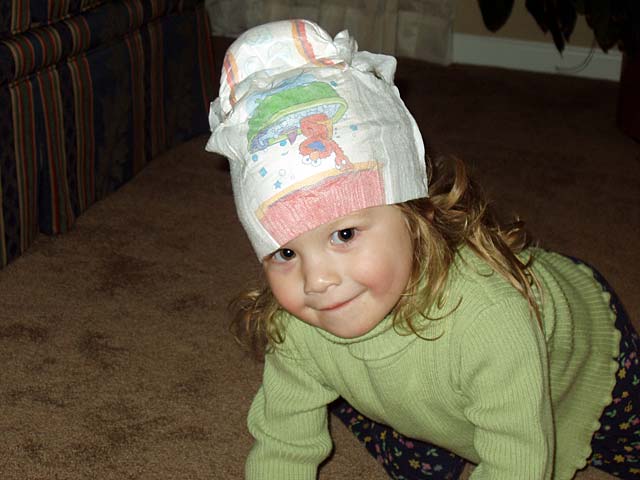 Shannon's been known to grab a pull-up diaper and wear it on her head, then run around the house like a wild woman as bedtime approaches. You can still see the mischievious look in her eyes!
---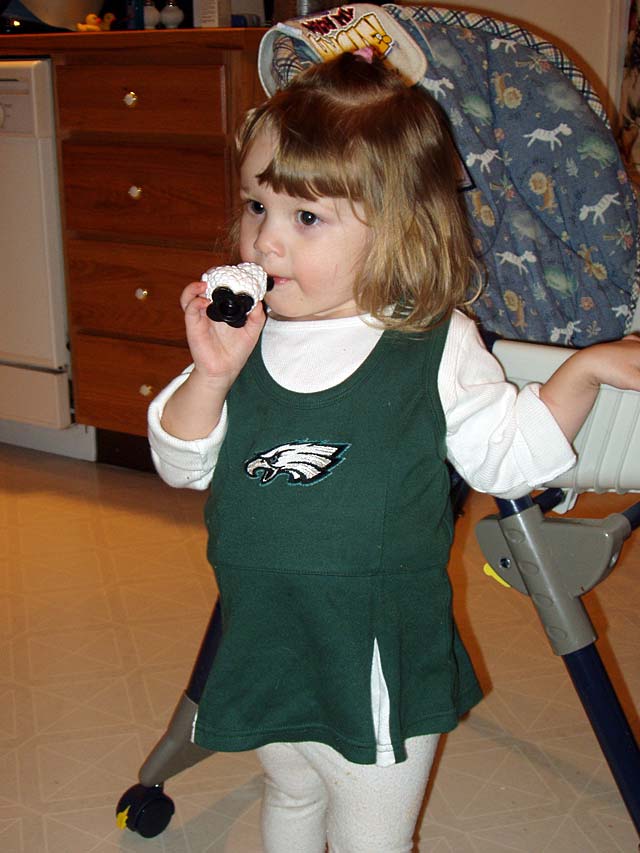 Shannon was a good fan and wore her Eagles cheerleading outfit for the Superbowl. People at church commented on how cute she was.
---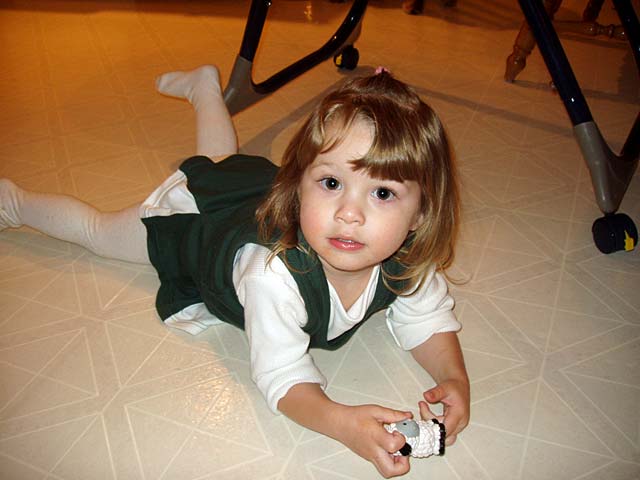 Just another picture of our little angel looking cute.
---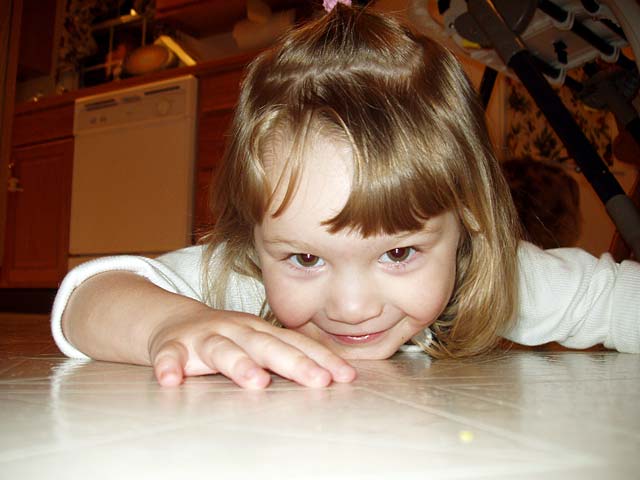 Another silly picture of Shannon...