Shannon's pictures - 1 to 3 months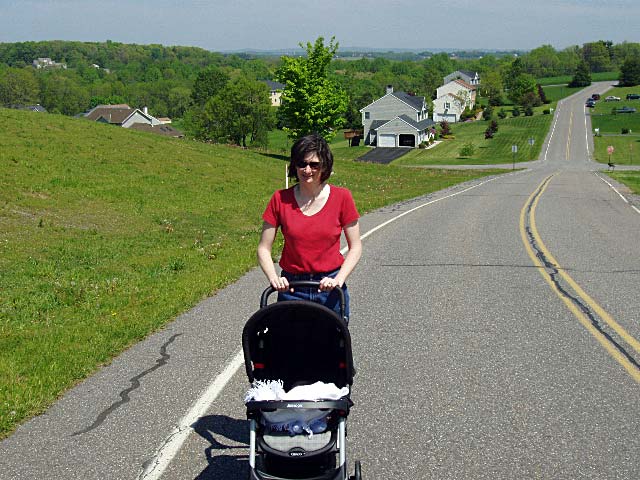 It was a nice day for a walk today. Here is Maureen taking Shannon for a ride in the stroller around the neighborhood. As expected, many stopped to see Shannon (again). Just above Maureen's head is our house in the background.
---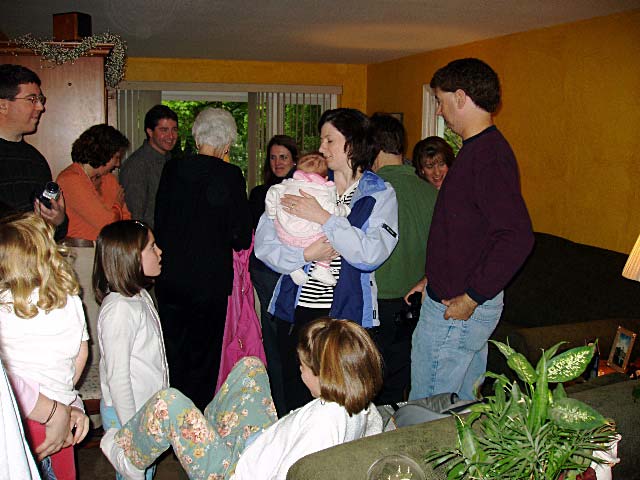 Once again, we were surprised by another party, this time at Colleen's house.
---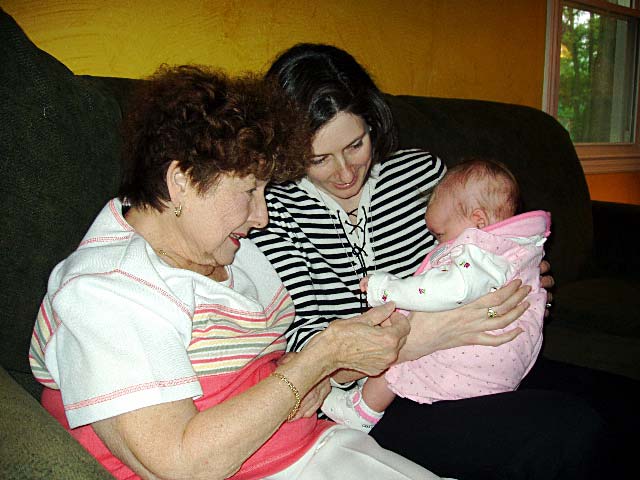 Here's Maureen with Anna (Maureen's Godmother) and Shannon!
---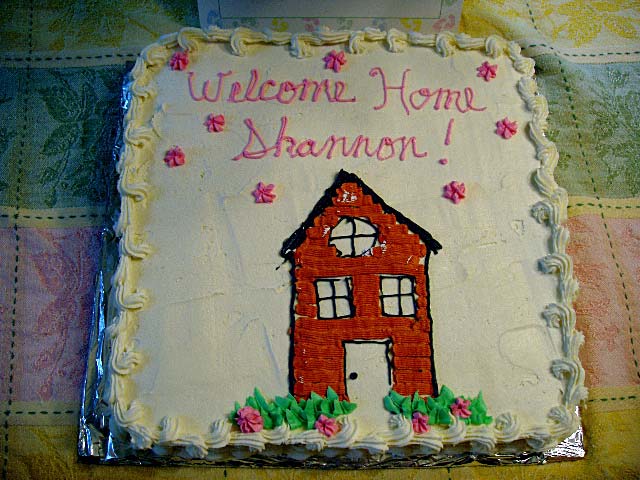 Colleen made another one of her delicious cakes for the occasion.
---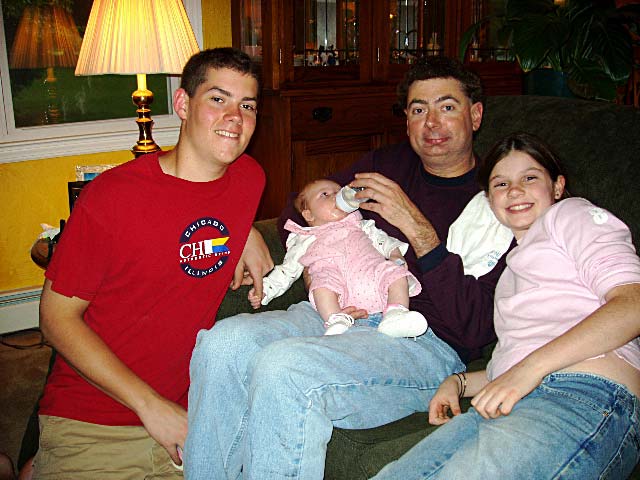 Here's Max with Uncle Kevin feeding Shannon and Deven sneaking in for the picture.
---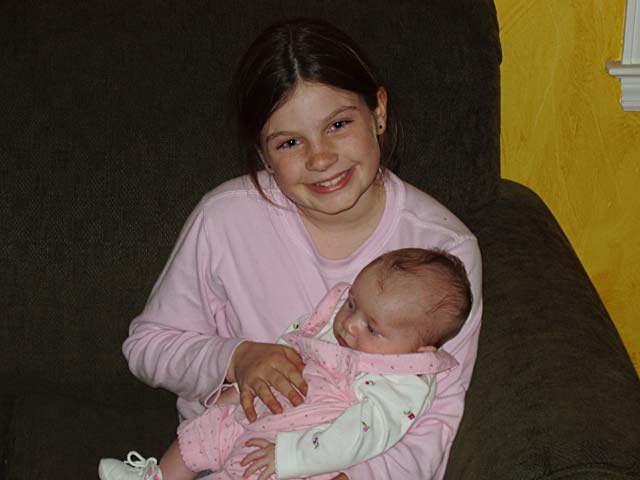 Deven and Shannon - matching cousins. By coincidence, they're both wearing pink today.
---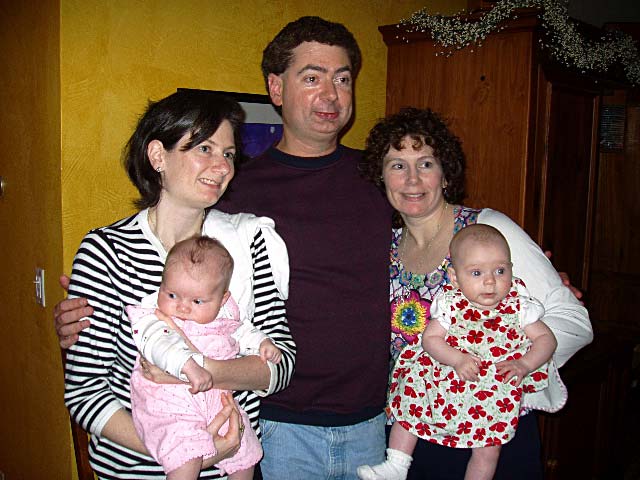 Here's Maureen, Kevin and Colleen with Shannon on the left and Grace on the right.
---
Sydney doesn't have the whole back seat to herself anymore when we travel. Since Shannon's seat is in the middle, Sydney learns to adapt by resting her head by Shannon's feet.
---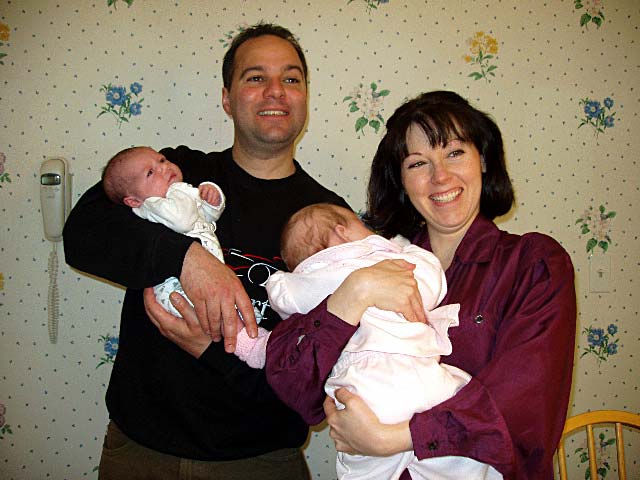 We stopped by to see Maureen's best friend, Caroline (and Michael) and their new baby, Julia.
---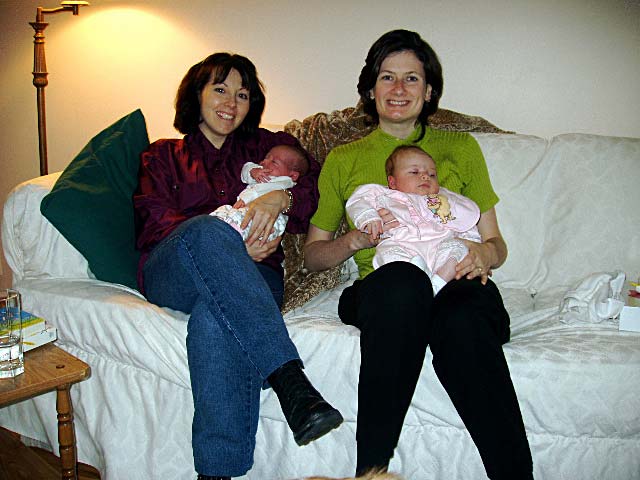 Two happy Moms with their new babies. I'm sure Shannon and Julia will become close friends as well.
---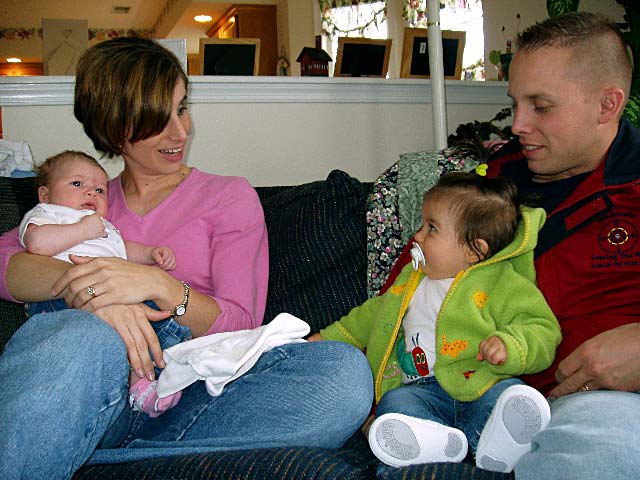 Here's Shannon with her friend Ryley. Ryley is the grandchild of our closest neighbor.
---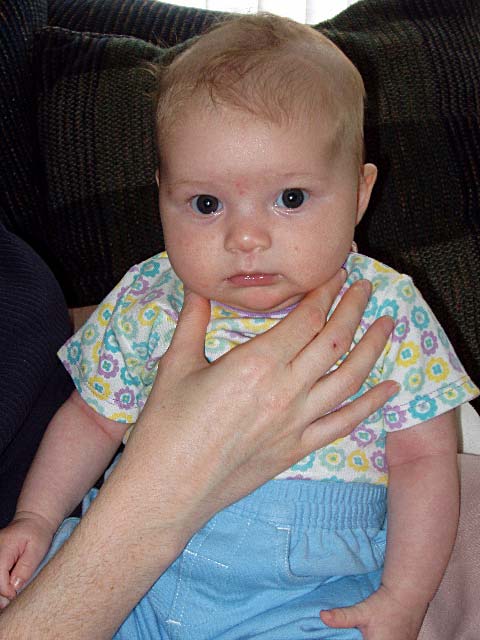 Here's another picture of Shannon as she approaches 2 months in age.
---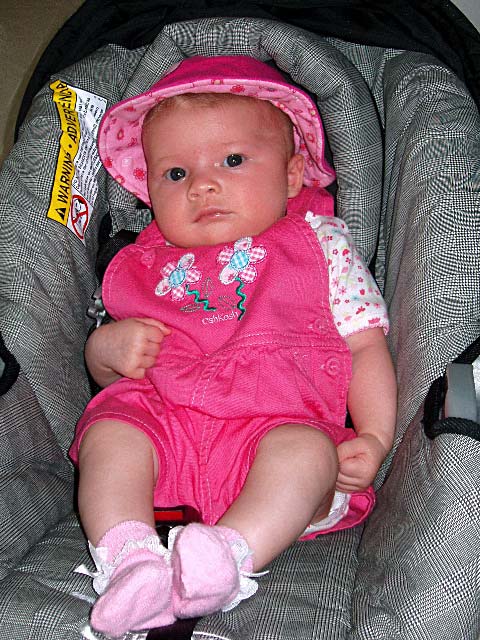 Shannon's all dressed up and getting ready for a car ride...
---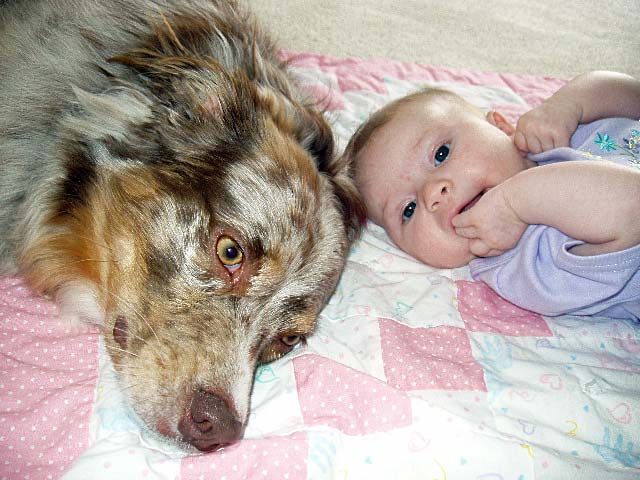 Here's Shannon, resting on a quilt with her buddy, Sydney. Sydney is always getting in trouble for trying to lay down on Shannon's clean quilts.
---
Here's are pictures of Shannon at 1 week, 1 month and 2 months for comparison. It's fun to see how she grows and changes over time. Her hair is really starting to lighten up a bit.