Shannon's pictures - First month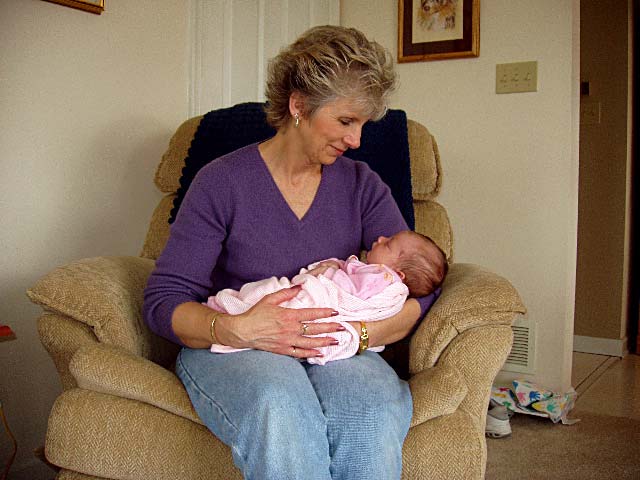 Now that we're back home, our next door neighbor, "Aunt Sharon" gets to take her turn with Shannon. This baby has so many people to love her already!
---
Our first day home, Uncle Kevin can be seen feeding baby Shannon...
---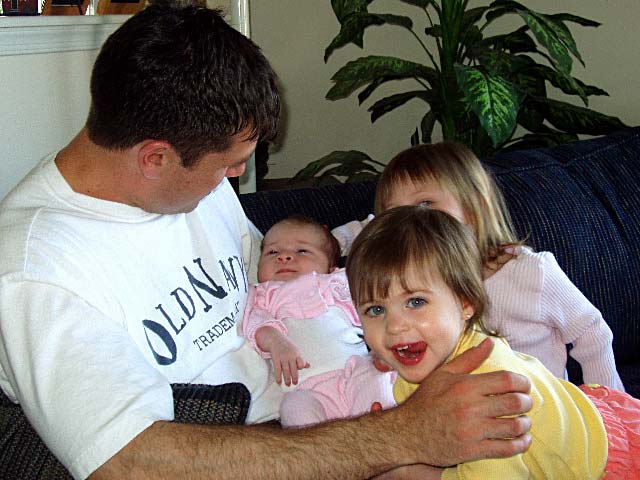 Of course, Uncle Kurt gets his chance to be a baby hog! Shannon's cousins, Dakota and Brielle (front) were so happy to welcome their new cousin to the family!
---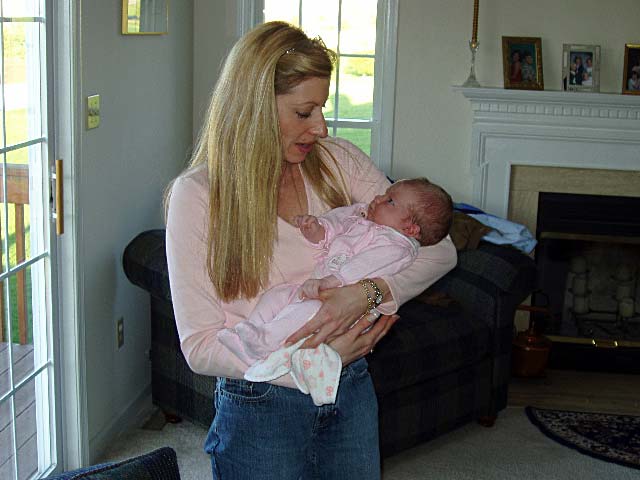 Here's Aunt Robbin with "Shenanigans"! Now, Aunt Robbin claims she doesn't remember giving Shannon that nickname.... sure Aunt Robbin...
---
Here we are with my brother's family in front of Shannon's welcome home sign...
---
Here's a closer picture of just the three of us.
---
Bobbie, Shannon and Kristy!
---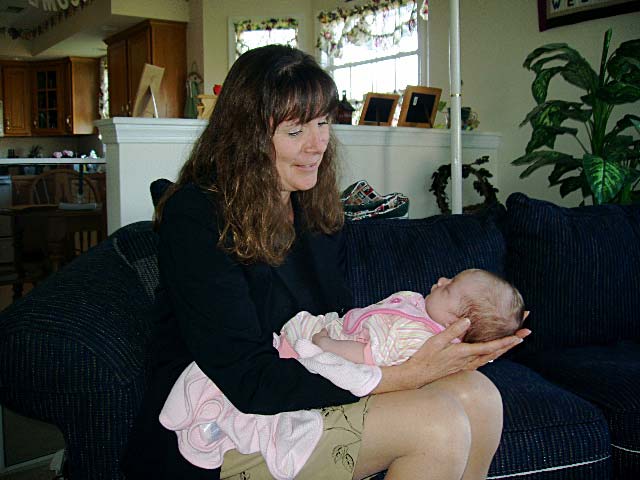 Maureen's teacher friend, Jan, with Shannon.
---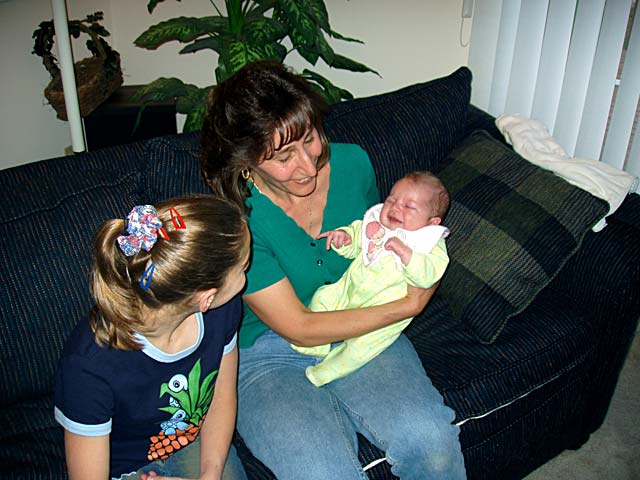 Here's our neighbor, Nancy, with Shannon. The support from our friends, family and neighbors has been incredible. Everybody is so happy to welcome Shannon into their lives.
---
Our friends Kurt and Jackie came to visit for dinner one night. Here's Kurt and the boys!
---
Here's a picture of Bob and Jan with Shannon. I apologize in advance for not posting pictures of everyone that has come to visit.
---
Here's Erin holding Shannon.
---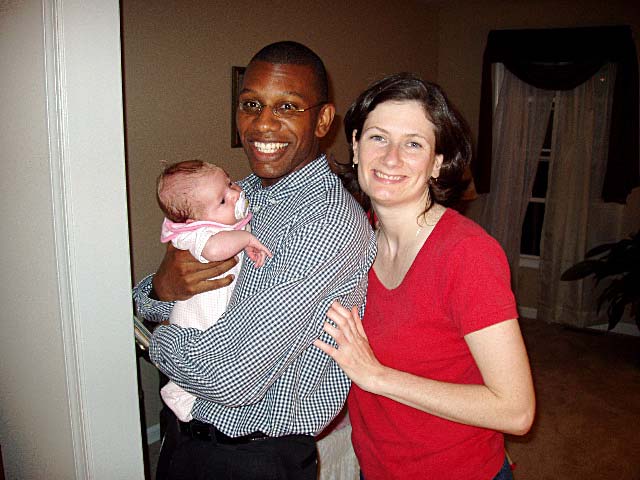 Here's Didi holding Shannon with Maureen.
---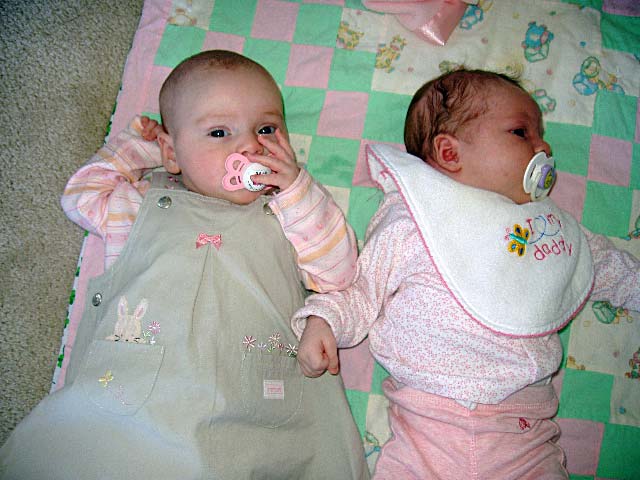 Here's our newest niece, Grace, with Shannon! They're very close in age and I'm sure they'll be the best of friends growing up!
---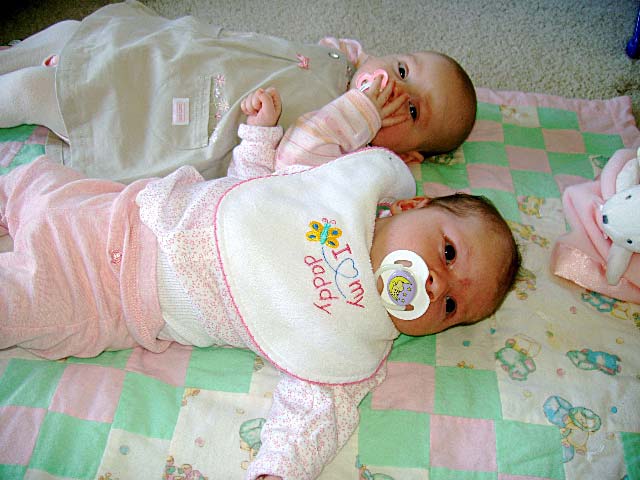 They were so cute together, I had to take another picture.
---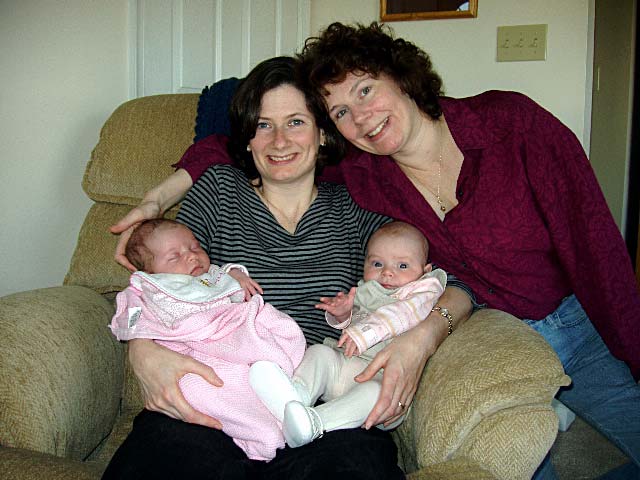 Two proud mothers with two happy babies!
---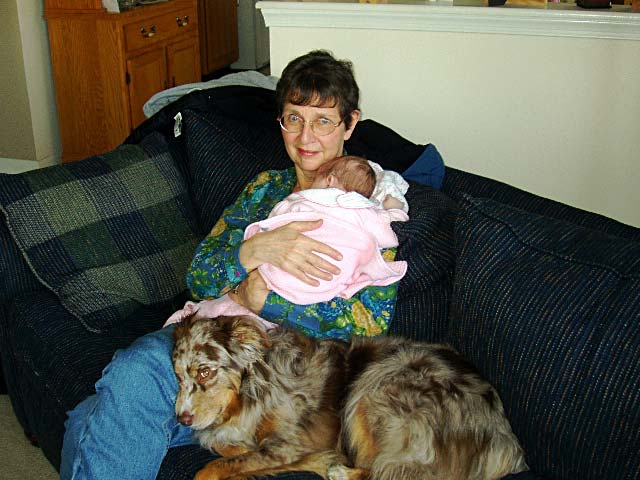 Here's Grandma, back from vacation with Shannon! Poor Sydney's feelings are hurt as she's not getting the attention from Grandma that she's used to.
---
Here's Grandpa, also back from vacation, feeding Shannon and bonding with her!
---
Here are our good friends and neighbors, Steve and Linda, with their "little ones". Shannon already has so many friends!
---
Here's "Mema" Audrey with "Uncle" Mike holding Shannon. Uncle Mike shares the same birthday as Shannon! This picture was from Kurt's surprise (40th) birthday party./P>


---
Here my sister, Aunt Lisa with Shannon.
---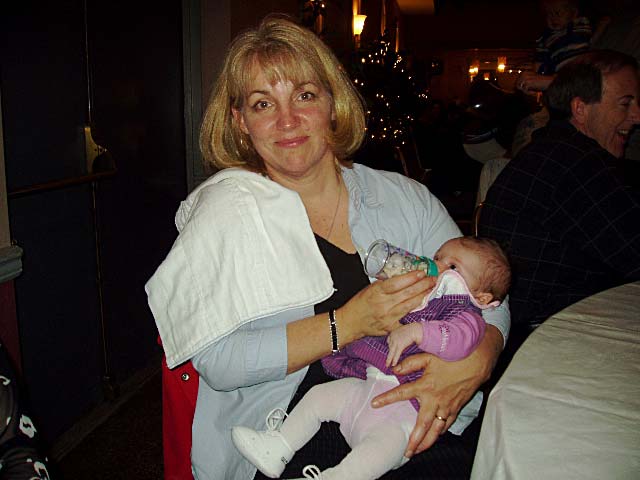 Here's Aunt Jane with Shannon.
---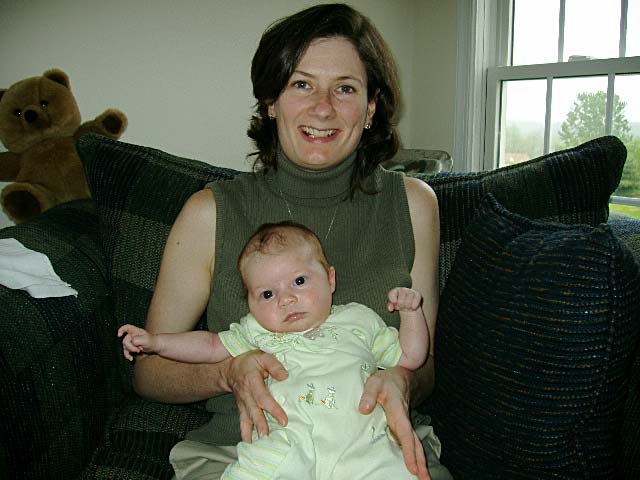 Here's Shannon with her Mommy. There's a happy baby and a happy mommy on Mother's Day!