Shannon's 6th Birthday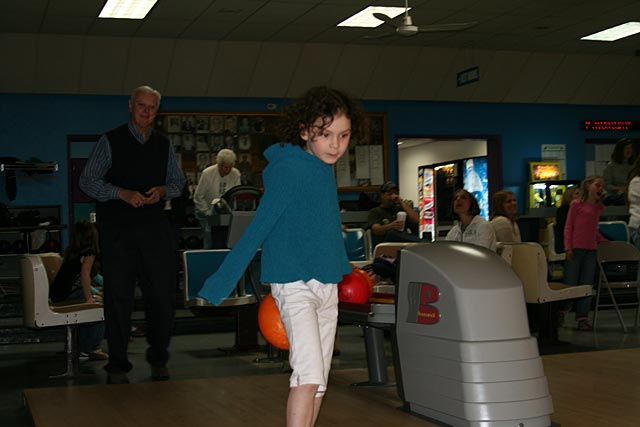 Shannon had a bowling party with her friends. Gracie takes her turn with Papa in the background.
---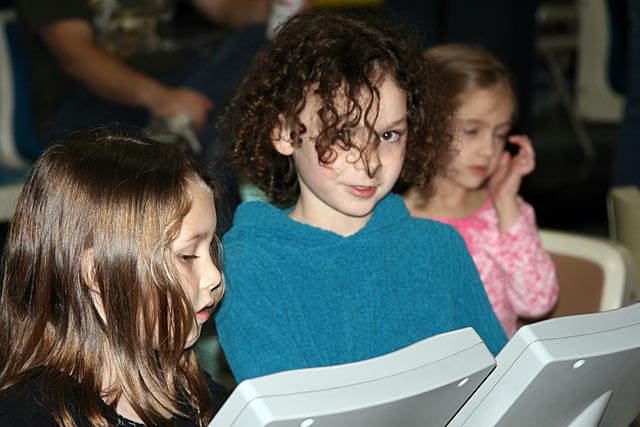 Shannon and Gracie were keeping score.
---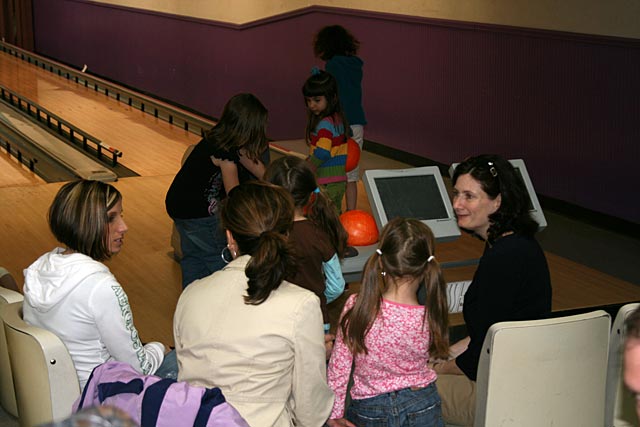 The Moms talked as the kids bowled.
---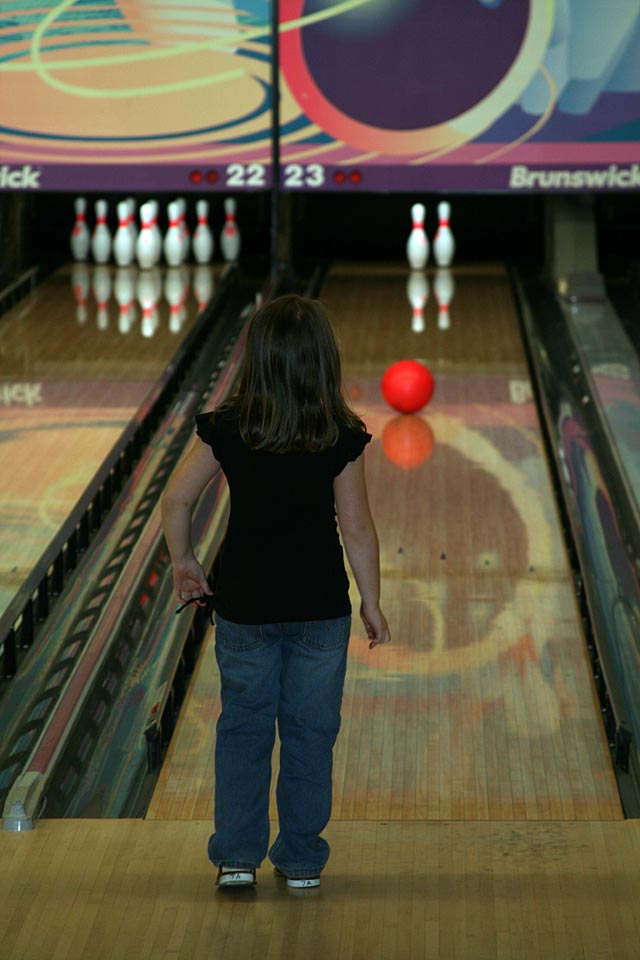 Shannon watches her ball down the alley as she picks up the spare!
---
What's a kids party without pizza...
---
... and cake!
---
Shannon has fun with Sean.
---
Colleen came for a visit and Shannon shows off her new Webkinz.
---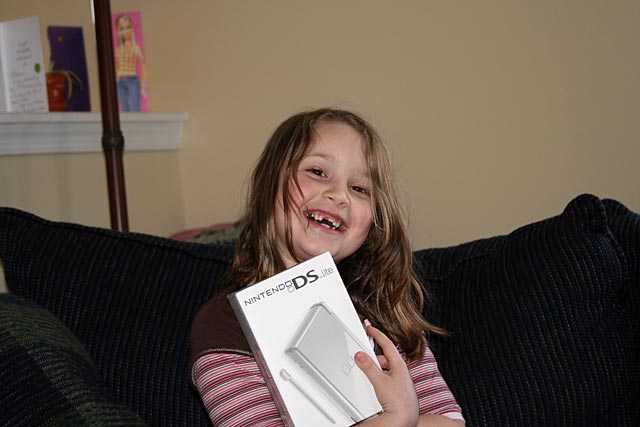 Shannon was very happy to get her Nintendo DS. All the kids have them!