Christmas 2009
Our Christmas season always starts off with a trip to the nearby Tree Farm. We just happened to get our first snow fall that day. Sean gets a ride in his sled.
---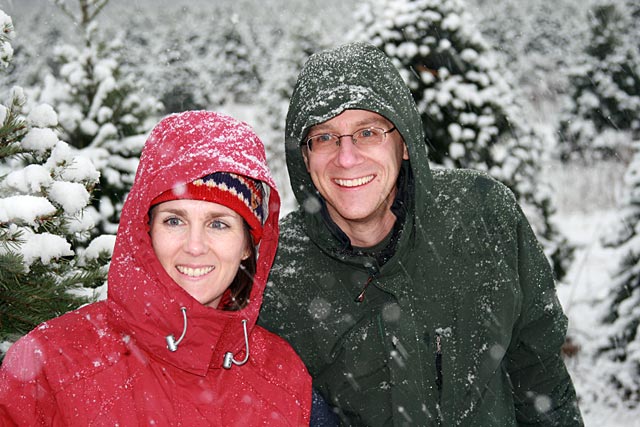 Friends join is for this annual tradition. Here are Erin and Brett in front of their tree.
---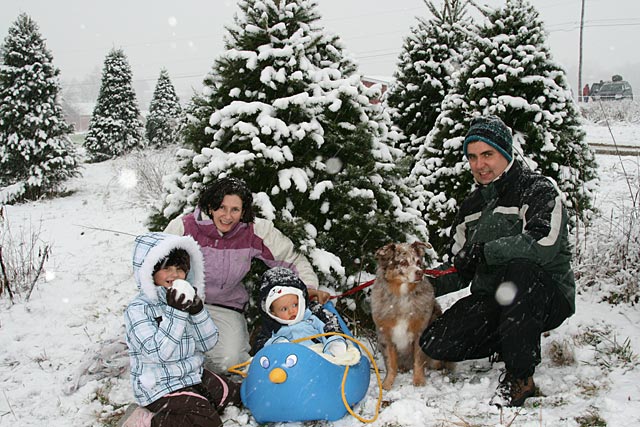 We pose for a picture in front of the tree we chose.
---
Shannon and Sean are enjoying their day.
---
Later, Shannon built a snow man with her dad.
---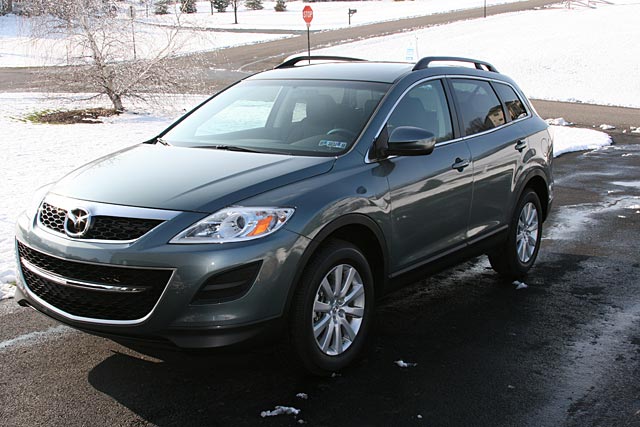 I had an early Christmas present this year... a new car. I was looking for a "family friendly" cross over with all wheel drive. The deal on the Mazda CX9 was right, so that's the one we picked.
---
Shannon poses in her bedroom with her stuffed animals.
---
Here I am with both kids in my arms... I'm a very lucky dad, but if I keep trying to hold both of them, I'll hurt my back soon. Both Shannon and Sean are growing like weeds!
---
Shannon was chosen to play Mary at a Nativity scene for Christmas mass.
---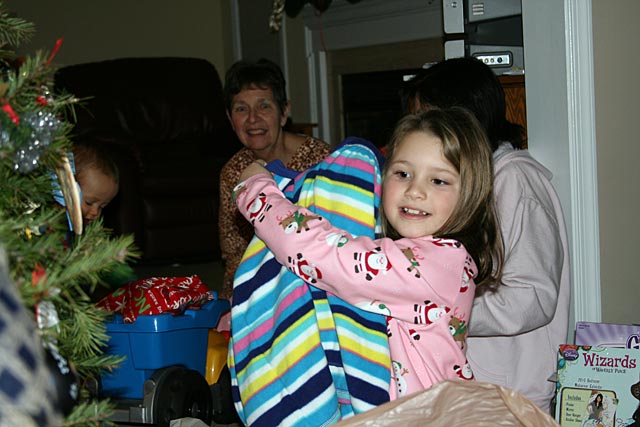 There's nothing like opening presents on Christmas morning. Though, we're proud of Shannon as she was the first to remember to place the figure of Jesus in the nativity scene on Christmas morning.
---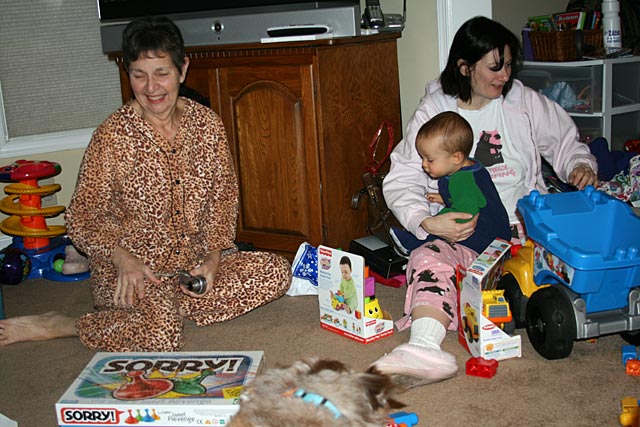 Toys everywhere!!
---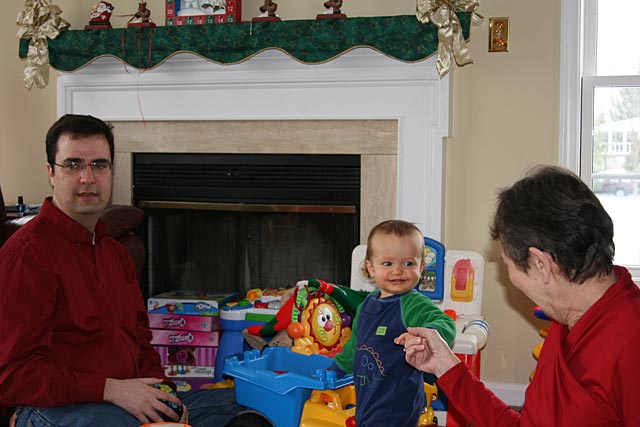 Even on his first Christmas, Sean enjoys every minute of the celebration.
---
Grandma joined us to experience Christmas morning with the kids.
---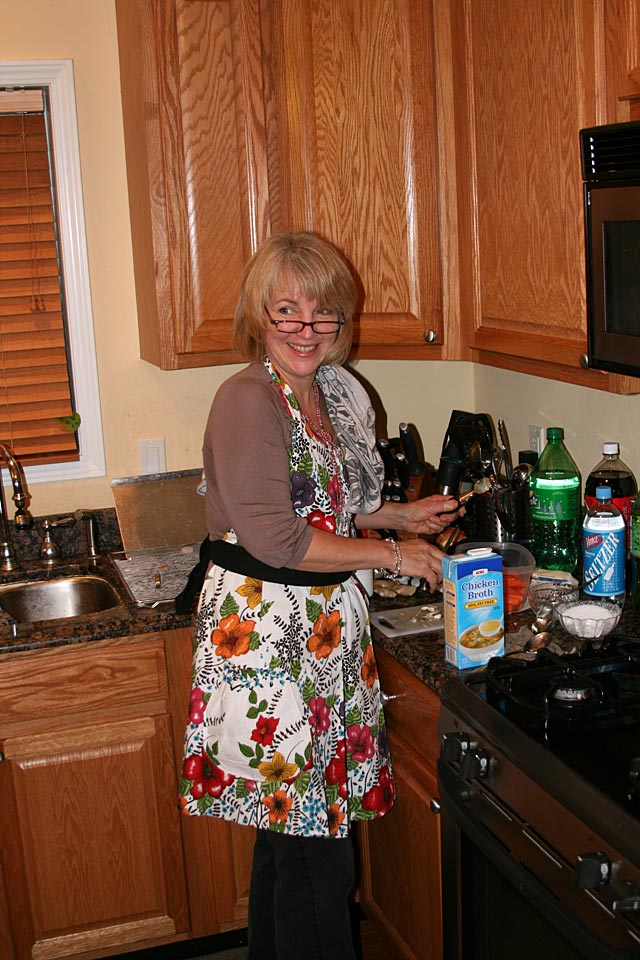 Then we went to "Uncle" Mike and Aunt Jane's house to celebrate with my side of the family. Here's Aunt Jane preparing the food.
---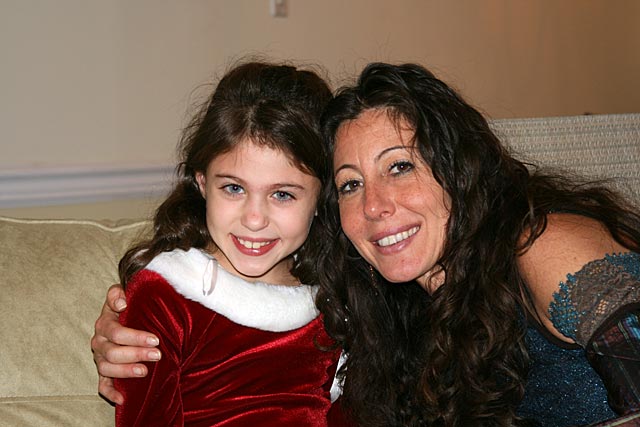 My niece Brielle with her Aunt Dana.
---
Mommy and Sean.
---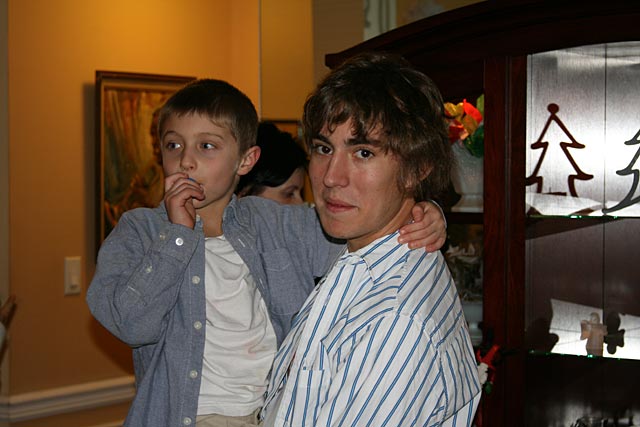 Nephews... Trent and Ryan.
---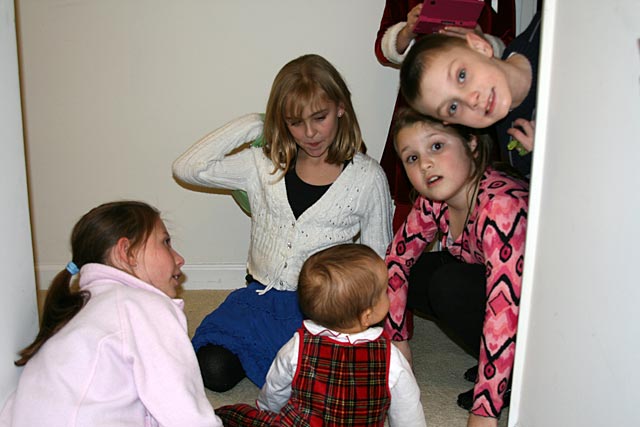 Shannon is playing with her cousins.
---
Kevin and Ryan... their parents must be proud! ;-)
---
Eddie and Lisa.
---
Poor Sean has to share his birthday with Jesus.
---
Family taking pictures of Sean.
---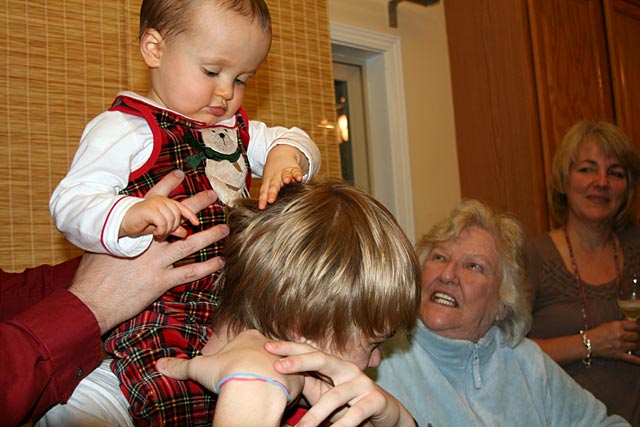 Sean sitting on his cousin Kevin's shoulders.
---
What's a get together without a little entertainment? Mike plays the guitar.
---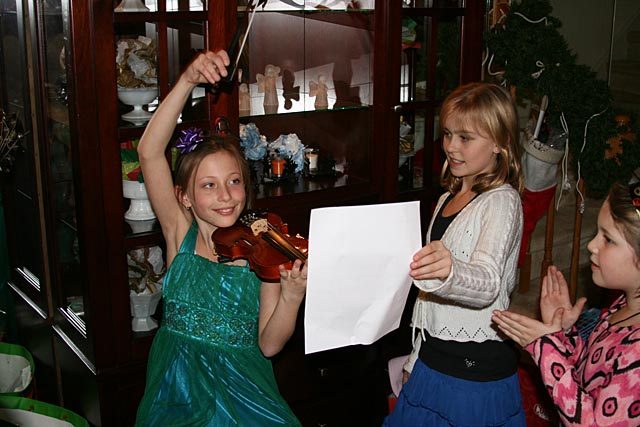 Dakota plays the violin!
---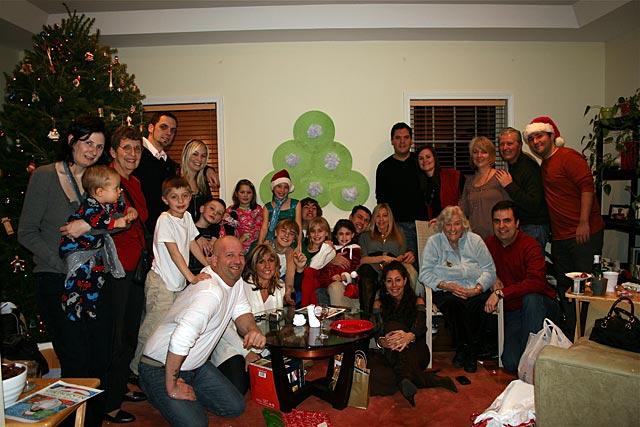 Here's a group picture.
---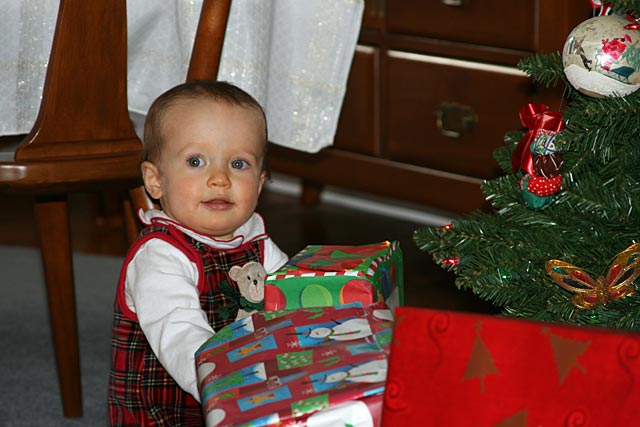 A few days later, we celebrated Christmas with Maureen's side of the family. Sean is trying to identify his presents ahead of time.
---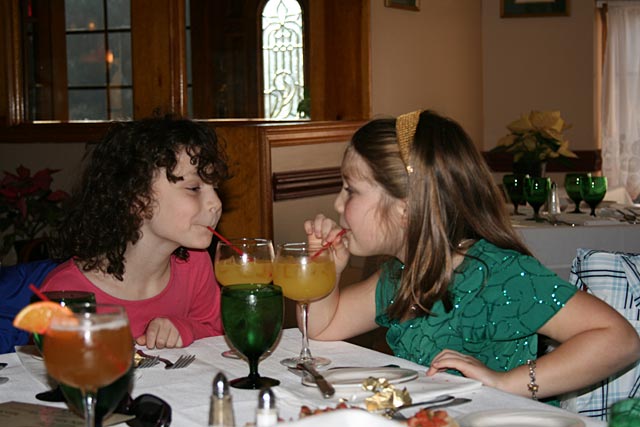 We went out for a nice dinner. Cousin Gracie and Shannon are inseparable.
---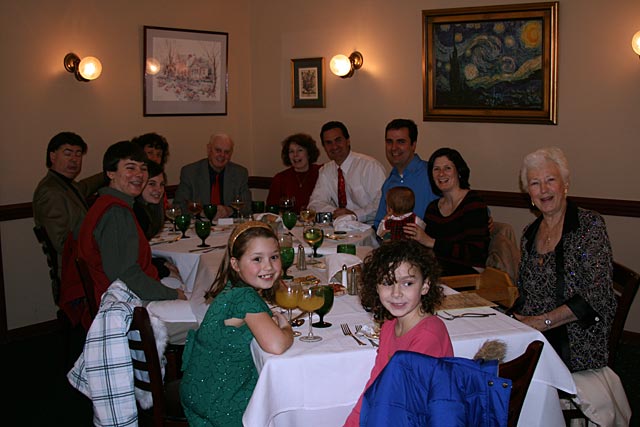 Here's a group picture at the restaurant.
---
Mema with our niece Deven.
---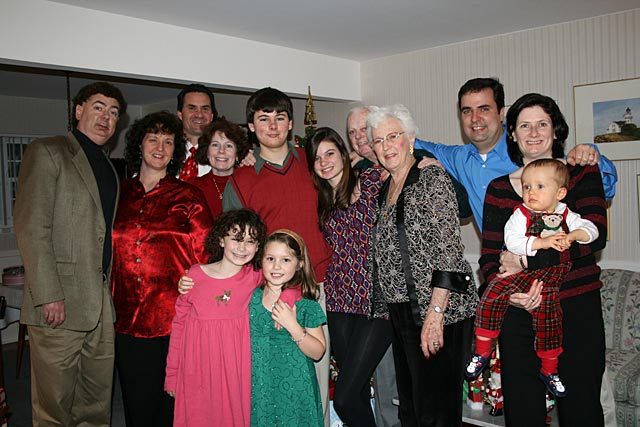 Here's another group photo.
---
Michael opens a present.
---
More family fun.
---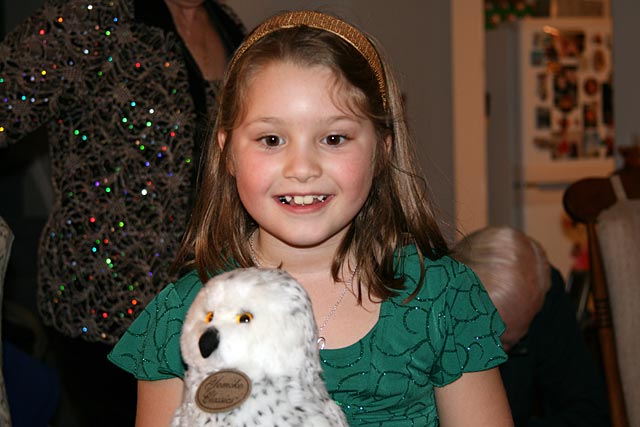 Shannon gets the Snow Owl that she wanted badly on our trip to Canada this past summer. Her Mema bought it for her when she wasn't looking and gave it to her for Christmas.
---
Mema painted a picture of Andrew as a baby for Andrew this year.
---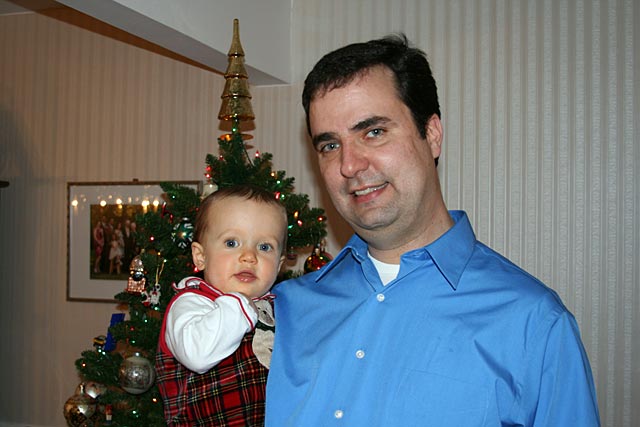 Sean with his dad.
---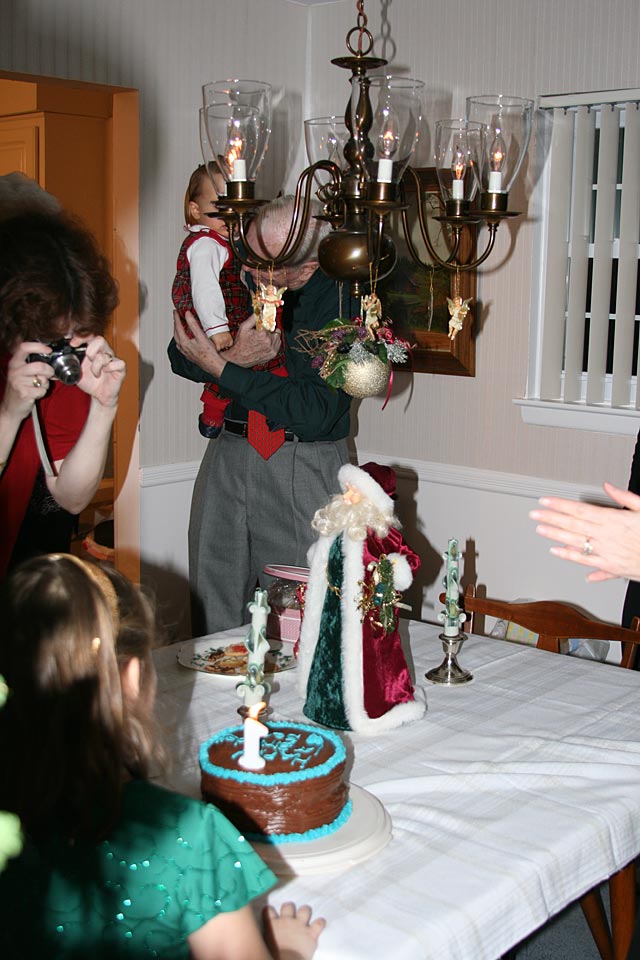 Yes, another birthday cake for Sean.
---
Michael and Colleen look at the annual family calendar.
---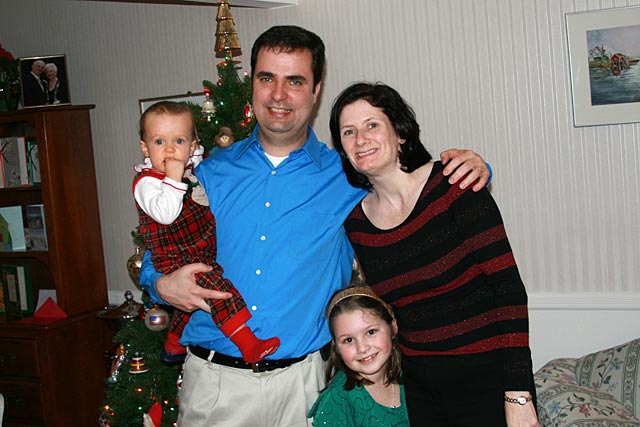 Here's another picture of my family.