Shannon's 4th Birthday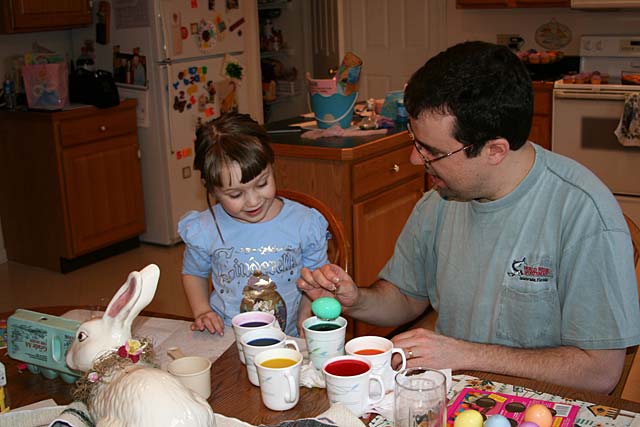 Shannon and Daddy colored Easter eggs on Friday, before her birthday party.
---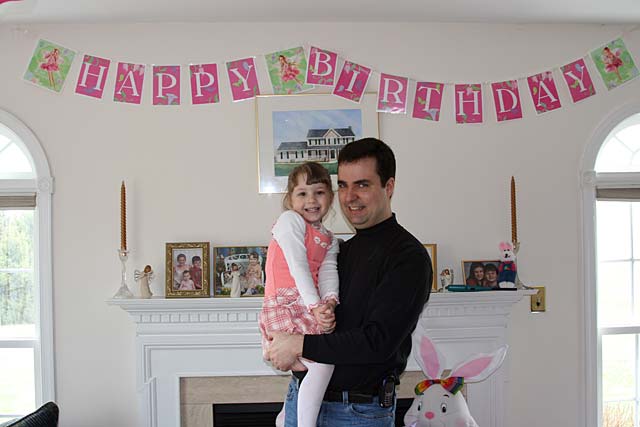 We were posing for a pictures before Shannon's friends came for her party.
---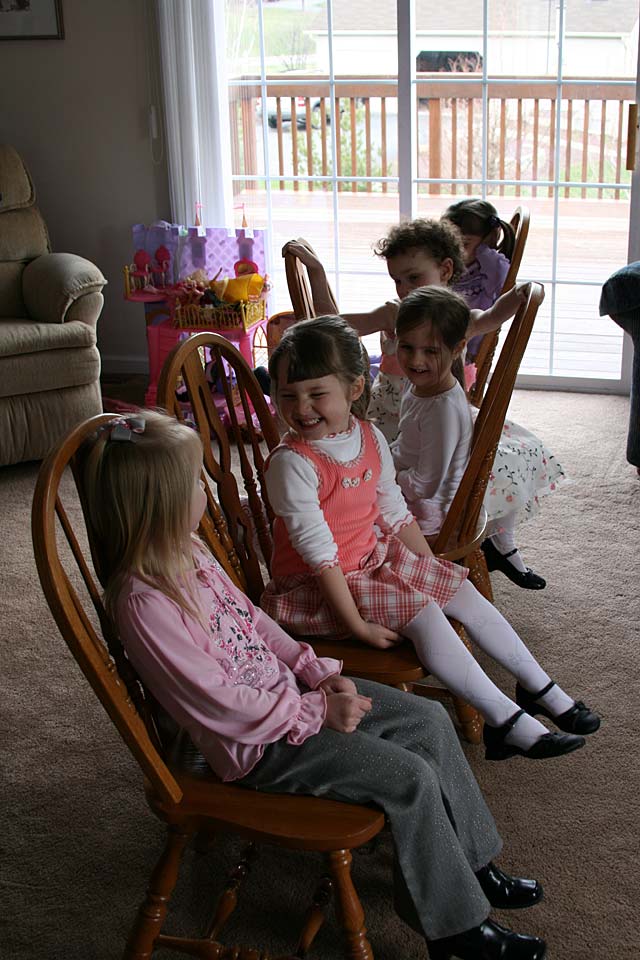 Musical chairs was one of the many games we played at the party.
---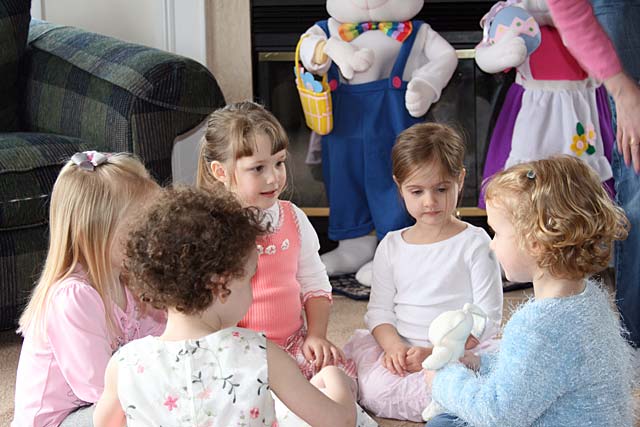 More games...
---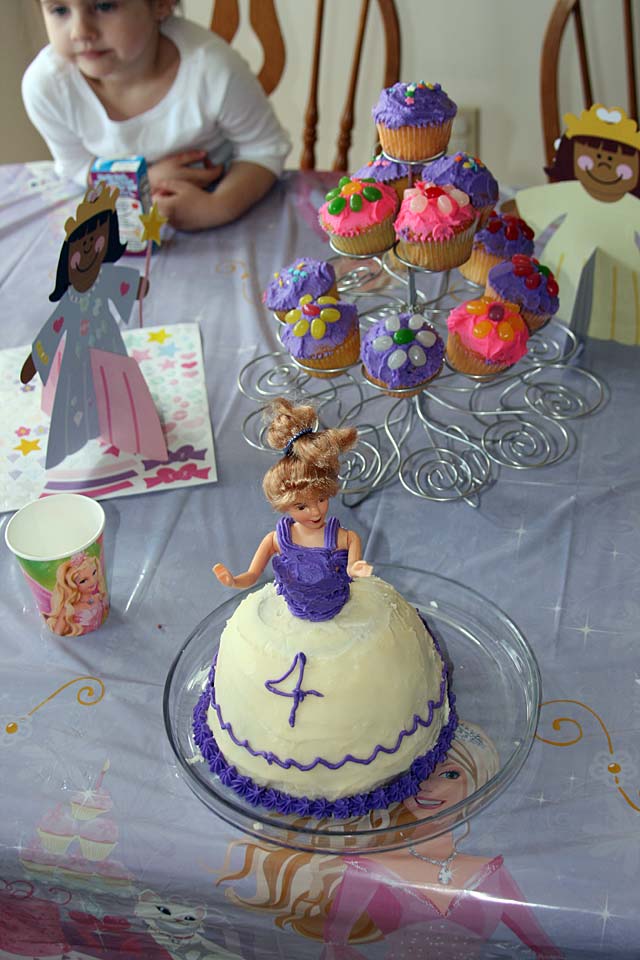 Yum! Mommy did a great job with the cake and cup cakes as usual!
---
Shannon's making a wish before she blows out the candles.
---
...opening presents with the girls!
---
Oh yeah, we did have an Easter Egg hunt in between the multiple birthday parties for Shannon!
---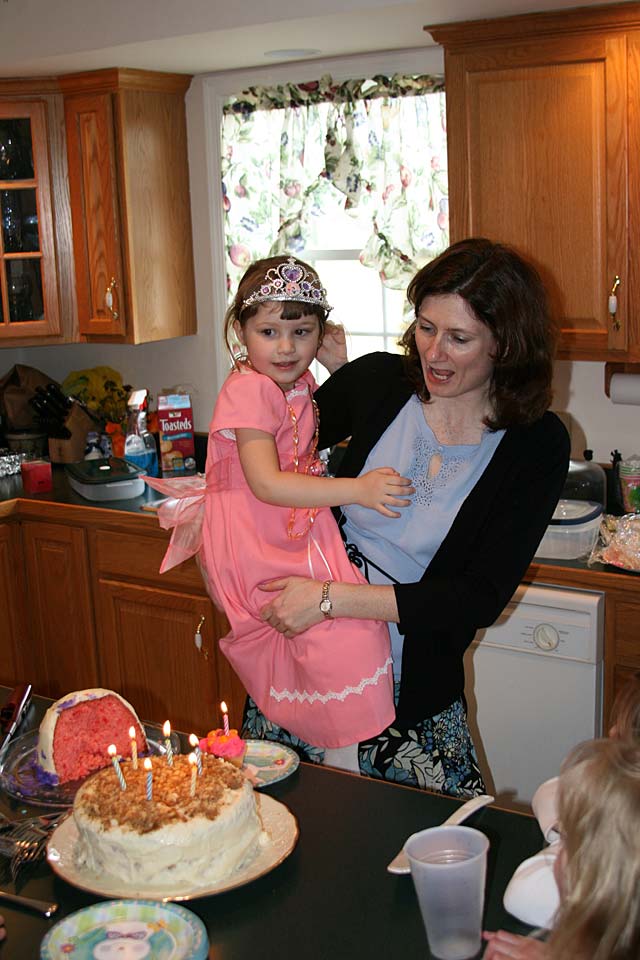 Shannon with her mommy during the family birthday party. How many candles were in that cake Mommy?
---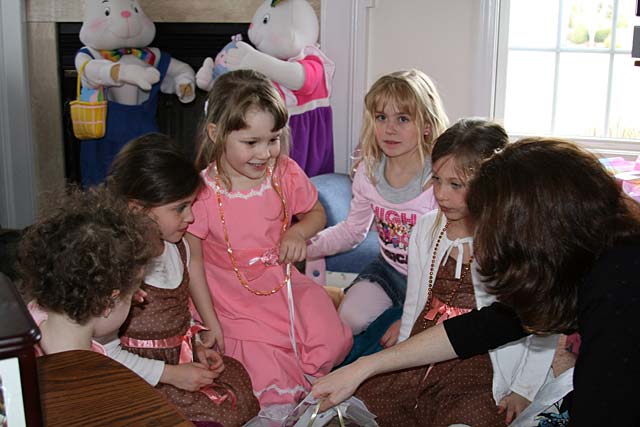 ...more presents to open...
---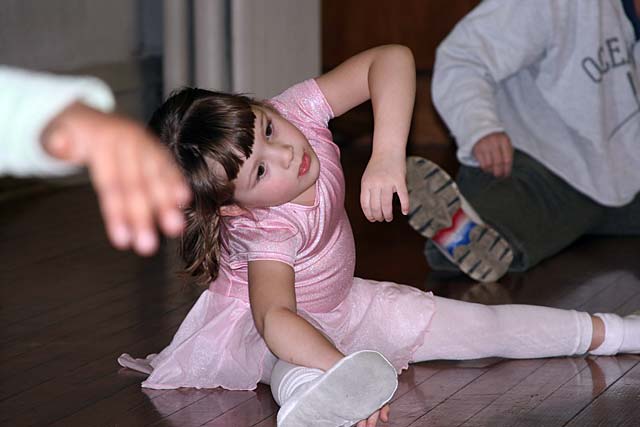 Shannon had a ballet class on Monday (her real birthday).
---
...more fun at class...
---
Shannon's getting ready to be a flower girl!