Christmas 2007
The season starts with our annual trip to the tree farm, looking for that perfect tree... We had our picture taken in front of the tree we chose (before I cut it down).
---
Decorating the tree is a family tradition.
---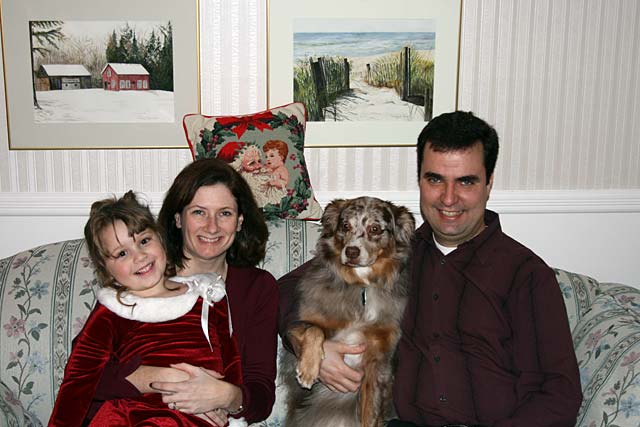 First, we celebrated Christmas with the Mattimore side of the family.
---
Shannon's having fun with her "Mema".
---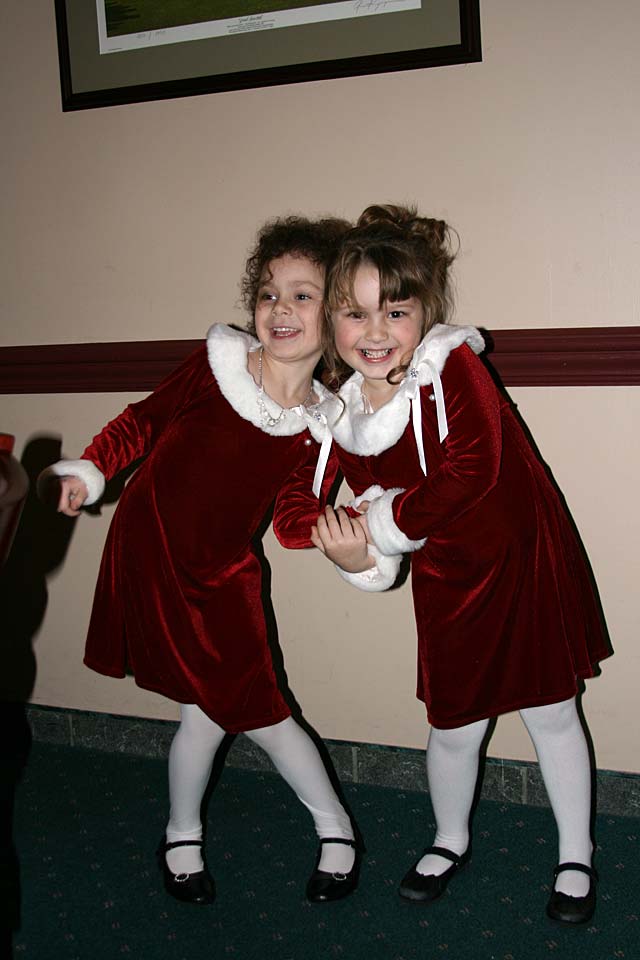 Gracie and Shannon... two peas in a pod.
---
Deven and Andrew join the picture.
---
Colleen continues her tradition of handing out the gifts.
---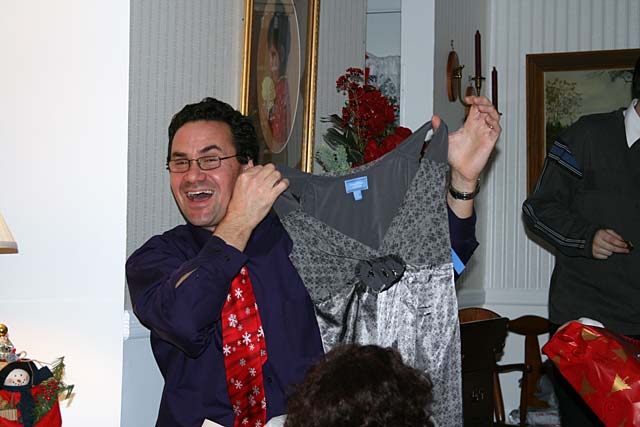 Michael seems very excited about this dress. I'm still not sure what that was all about. ;-)
---
Deven opens a gift...
---
Kevin receives an antique Barney Google gift. This was an inside joking dating back to Kevin's childhood.
---
Colleen and Maureen enjoying the joke...
---
Audrey drew a picture of Deven holding her American doll as a child.
---
Here's a group picture of Christmas at the Mattimore household.
---
It's Christmas morning and Maureen waits with Shannon at the top of the stairs as Daddy checks to see of Santa came. He did!
---
To our amazement, Sydney never has trouble sorting through a pile of wrapped gifts to find her own. She found her gift in the pile and helped herself to it.
---
Number one on Shannon's list for Santa was the Holiday Barbie. Thank goodneess Santa brought for her!
---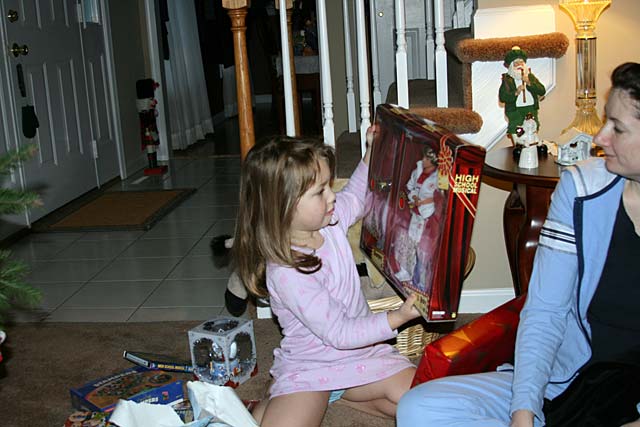 Of course, like any girl who's 4 going on 14, she wanted the High School Musical dolls as well.
---
Sydney is taking a little rest before the company comes to visit. It's been an exciting morning!
---
A surprise picture of Grandma...
---
Cheers!
---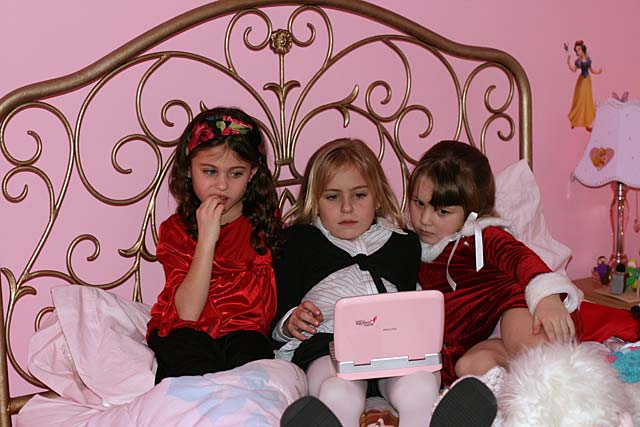 The girls find refuge in Shannon's room.
---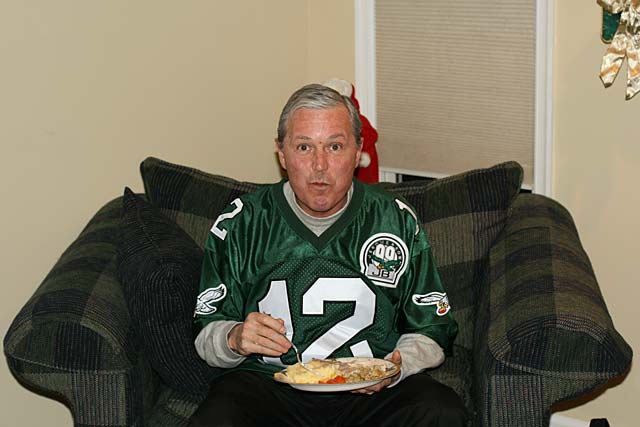 Uncle Mike!
---
The girls make faces for the camera...
---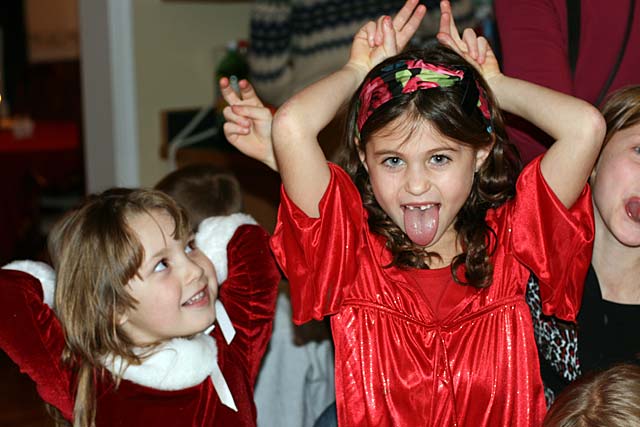 ...and Shannon learns a few bad habbits for her cousins.
---
Kelly, Lisa and Robbin.
---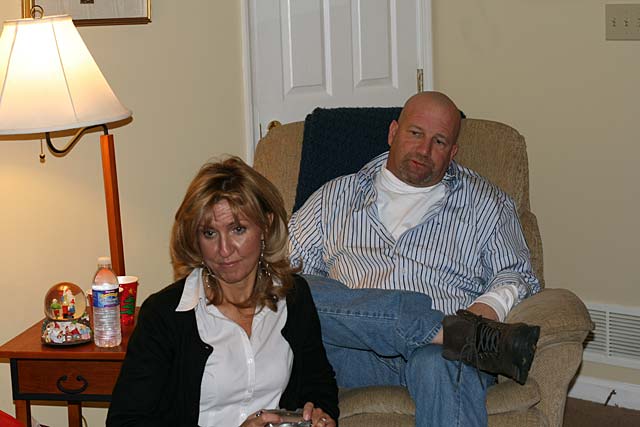 Lisa and Eddie...
---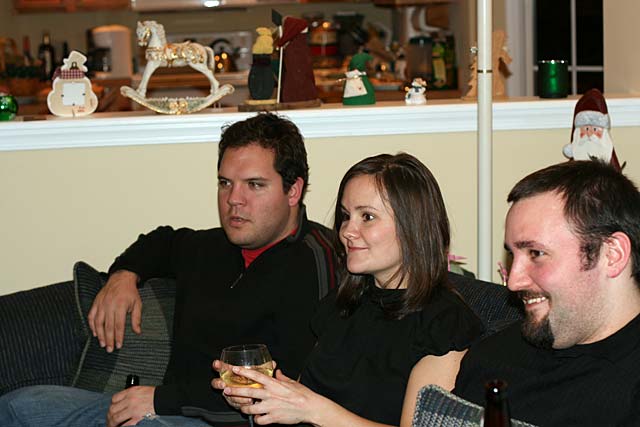 Brad, Katie and Michael.
---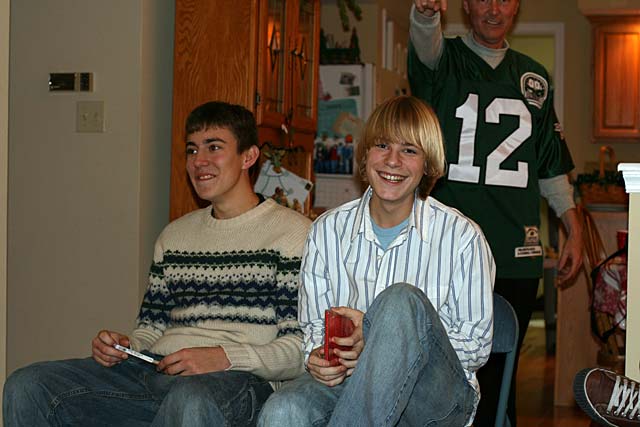 Nephews - Ryan and Kevin.
---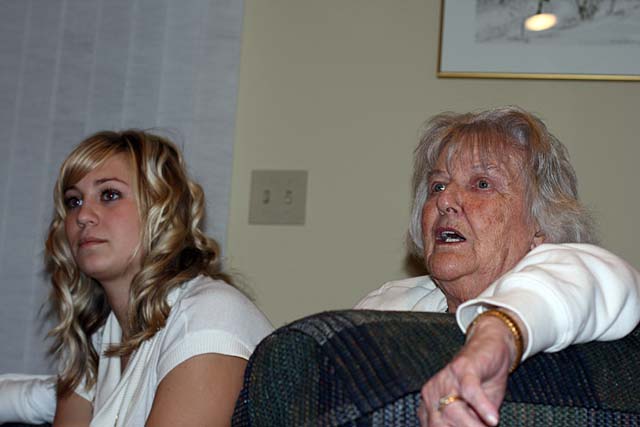 Kelly and Bobbie...
---
Kurt watching his son Trent open a gift.
---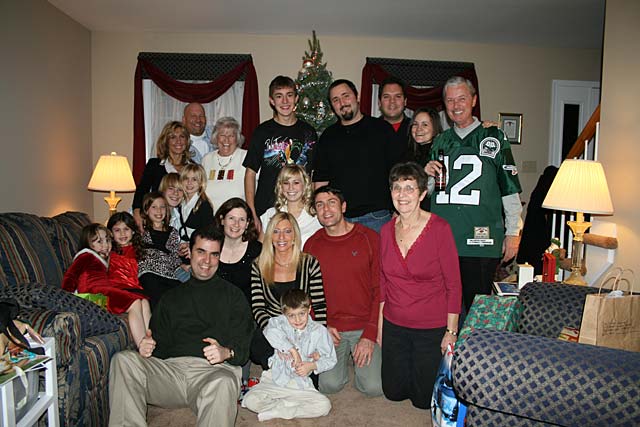 A group picture of the Seidel Christmas.