Christmas 2006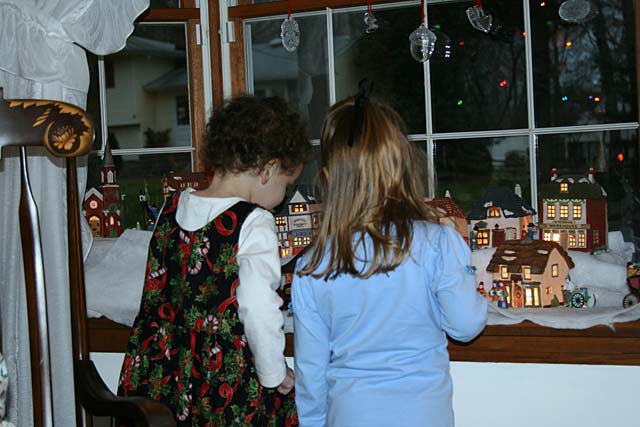 Grace and Shannon play with Papa's Christmas village.
---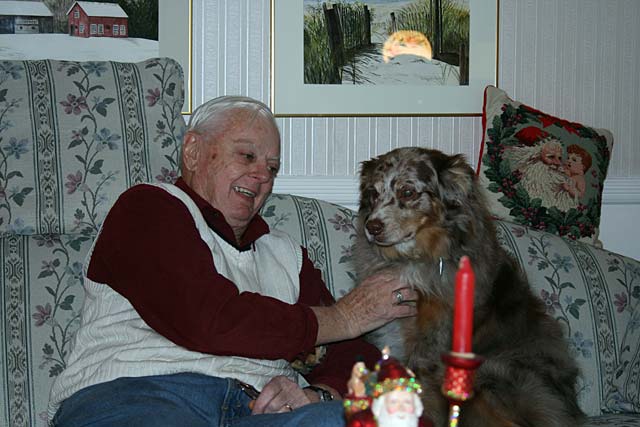 Papa giving Sydney some love...
---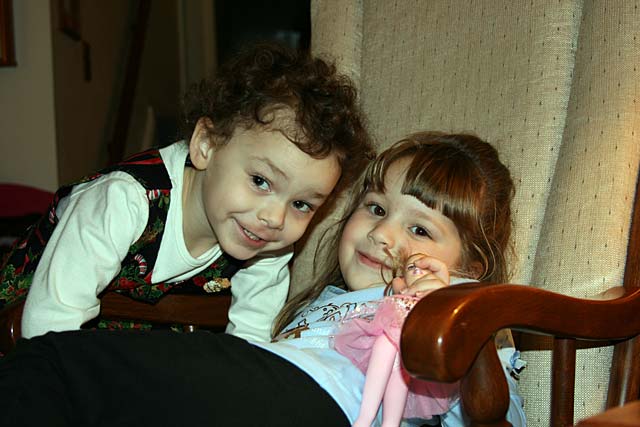 Grace and Shannon playing together...
---
"Uncle" Didi giving Shannon a present.
---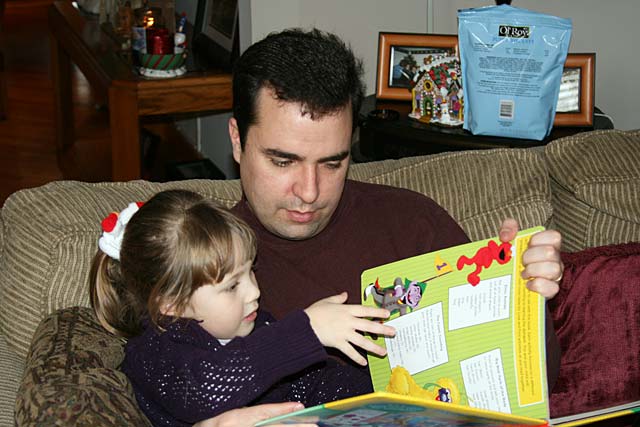 Daddy reading a book with Shannon.
---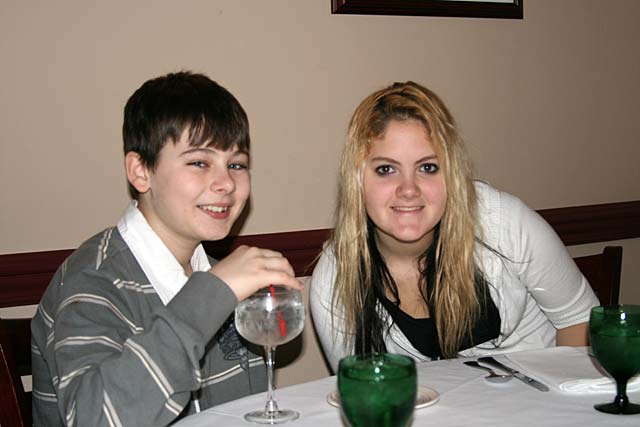 Andrew and Maris at our Christmas Eve dinner.
---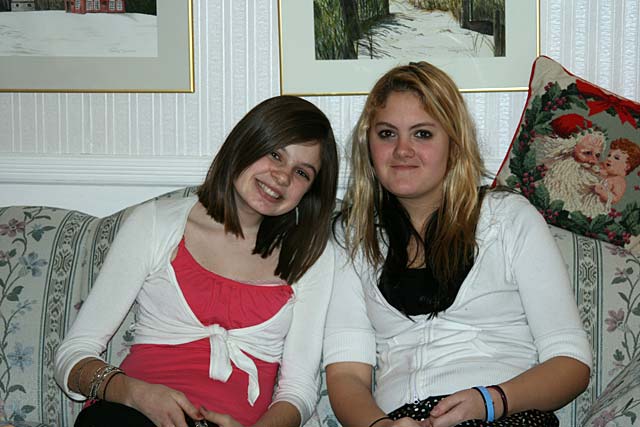 Deven and Maris getting ready to open presents.
---
Shannon and Grace listening to instructions from Papa before opening gifts.
---
Kevin making a face for the camera...
---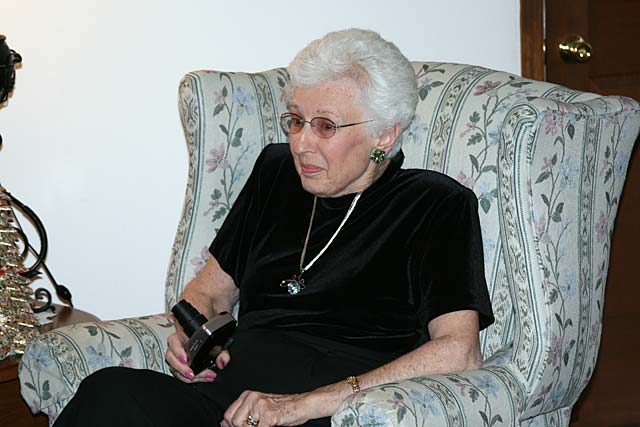 Mema looking on with exctitement as the kids open gifts...
---
More fun with Grace and Shannon.
---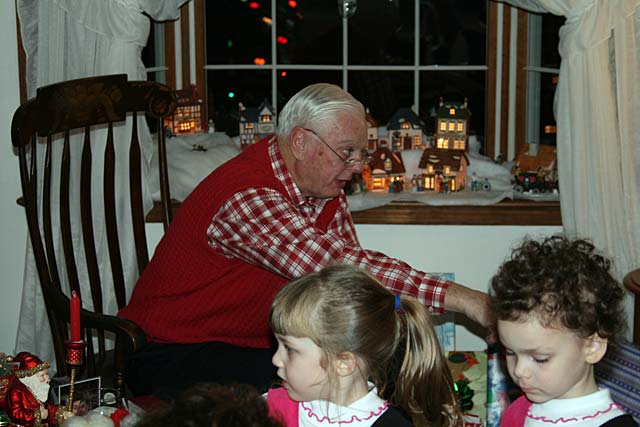 Papa reaching for the next gift.
---
Gail and Kevin...
---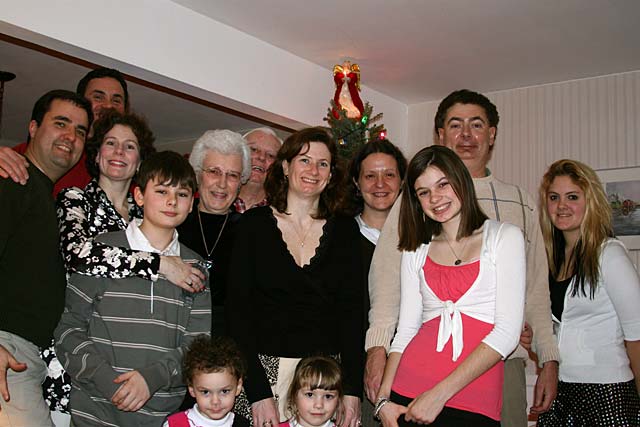 Group picture (without a tripod)
---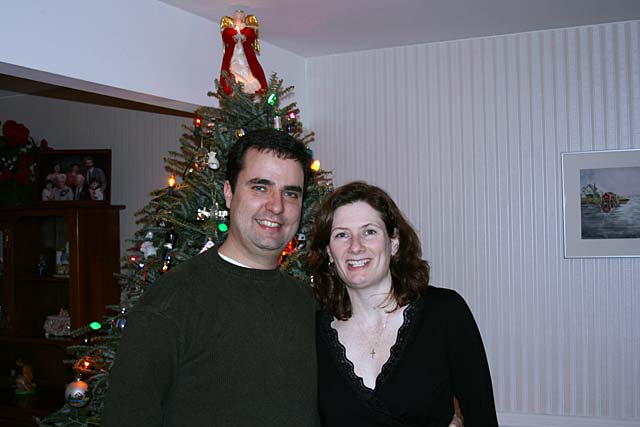 Steve and Maureen!
---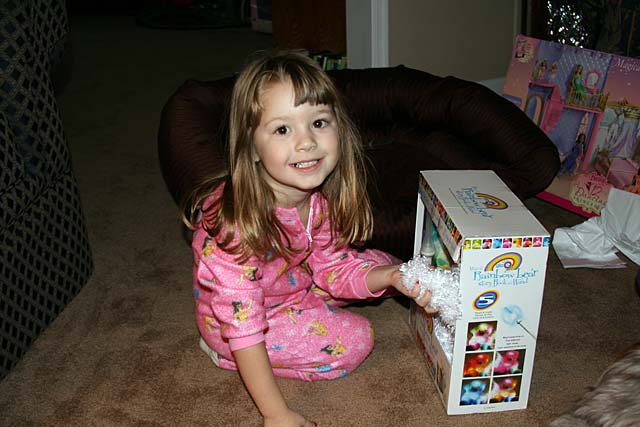 Shannon opens gifts at home on Christmas morning...
---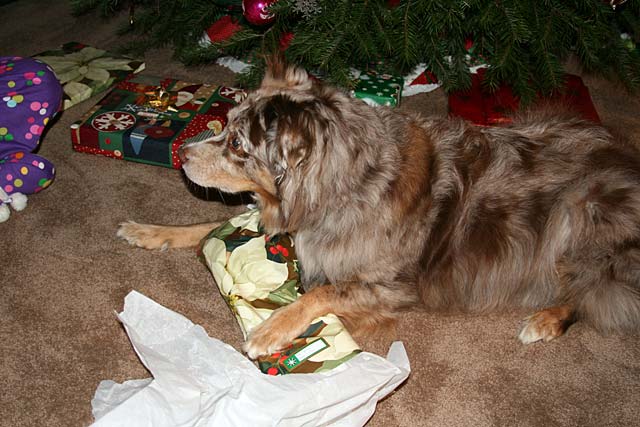 Santa brought gifts for Sydney too!
---
Santa was generous again this year!
---
Shannon is proud of her new Barbie Castle!
---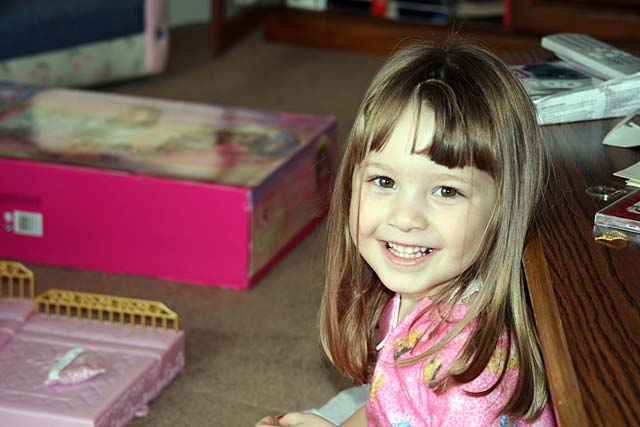 The smile is what it's all about!
---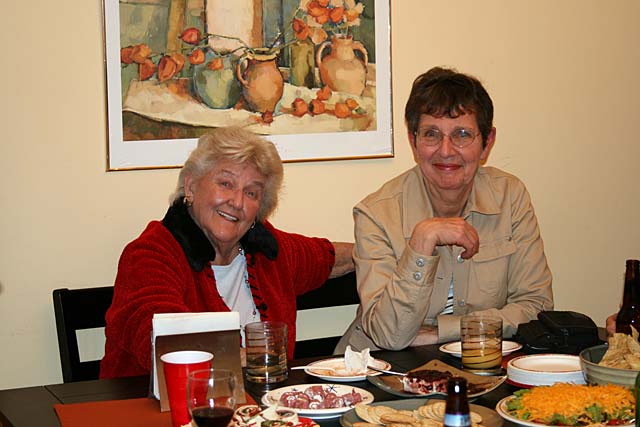 Bobbie and Grandma at Uncle Mike and Aunt Jane's house.
---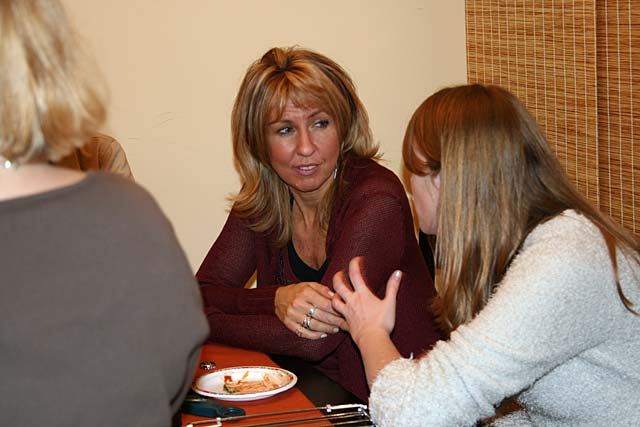 Lisa talking with Jen.
---
Christie with Bobbie...
---
Uncle Mike and Aunt Jane opening gifts...
---
Grandma smiling for the camera...
---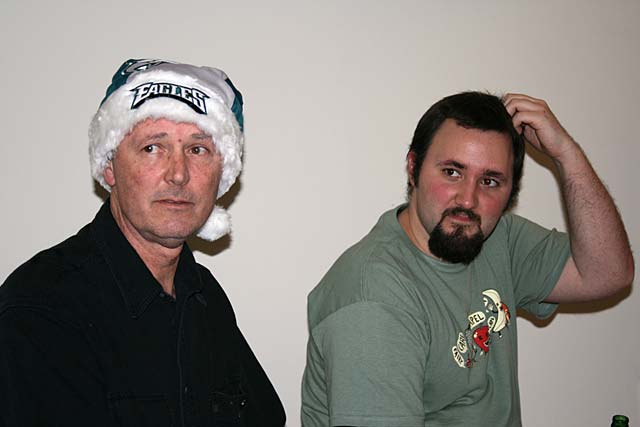 Big Mike and little Mike.... we can only imagine what they are thinking. Mike's wearing his Eagles santa hat because the Eagles were playing the Cowboys while we were there on Christmas day. There was much to cheer about as the Eagles SPANKED the Cowboys!
---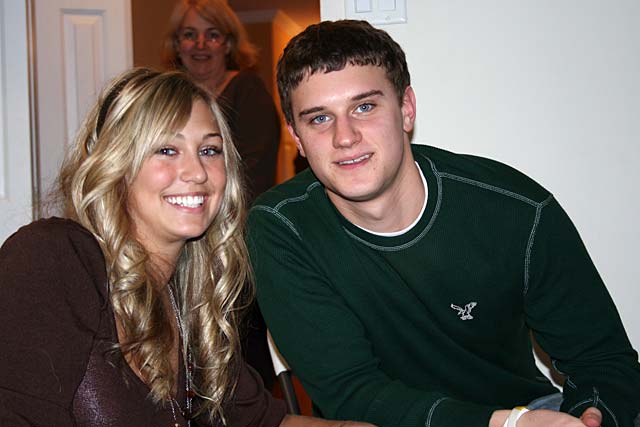 Kelly and her boyfriend.
---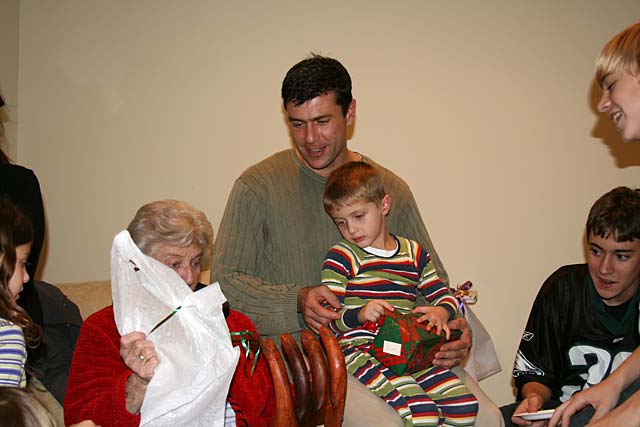 Everyone looks on at Bobbie opens one of the prank gifts in the round-robin game we have each year.
---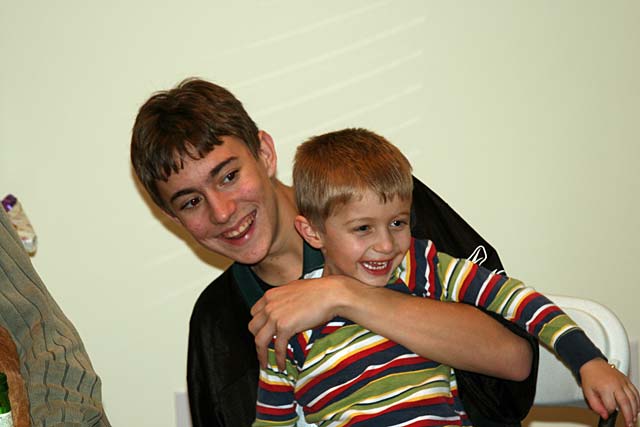 Ryan and Trent goofing around...