Easter 2005 / Shannon's 2nd Birthday
Shannon helps decorate the Easter eggs with Papa.
---
Aunt Robbin and Uncle Kurt with Brielle, Trent, Dakota and Shannon.
---
Maureen's new car. Okay, this has nothing to do with either Shannon's Birthday or Easter, but that's when she bought it. We're looking forward to a few summer trips in the new family minivan. Maureen's just now coming to terms with trading in her SUV for a Minivan. She'll get over it!
---
Shannon enjoys birthday cake with her cousins.
---
Shannon and her cousin, Grace.
---
Maureen made a Dora cake for Shannon.
---
Shannon and her friends, Julia and Ryley are having fun playing with new toys.
---
Colleen, Shannon, Mommy and Daddy pose for a picture as everyone sings "Happy Birthday".
---
Shannon is having fun, just being Shannon.... with her Dora balloon.
---
Uncle Kevin shared this picture with us of Shannon playing with another balloon. Shannon loves balloons, but eventually, Sydney gets to them and pops them!
---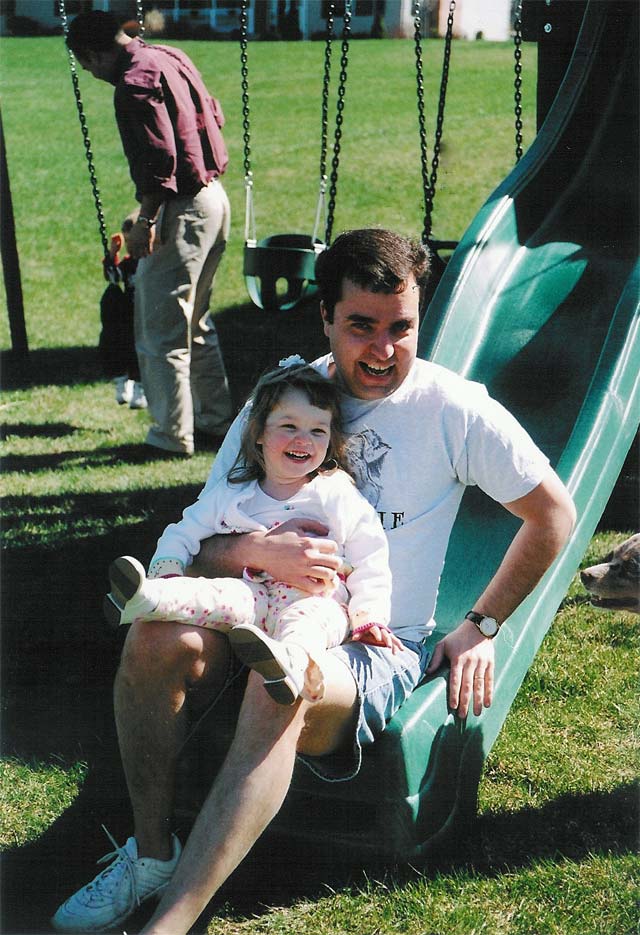 Shannon's new birthday present was a real swing set! She was so excited when she saw it for the first time. She's trying the slide with her Daddy in this picture. Thanks uncle Kevin for giving us this picture to scan!