Christmas 2005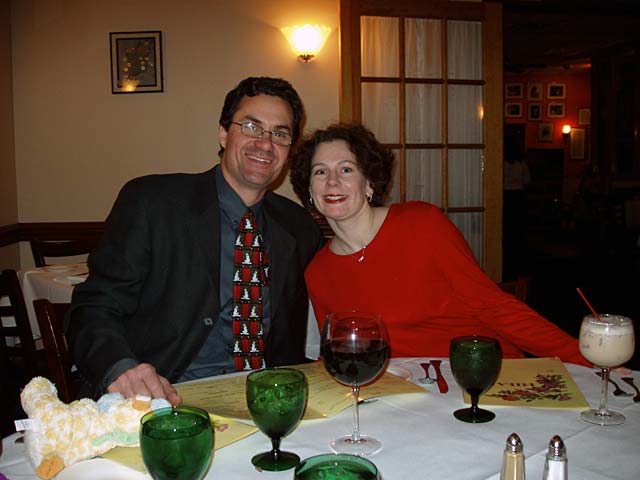 Michael and Colleen at Christmas Eve dinner.
---
Grace and Shannon, dressed alike again this year. They always enjoy seeing each other.
---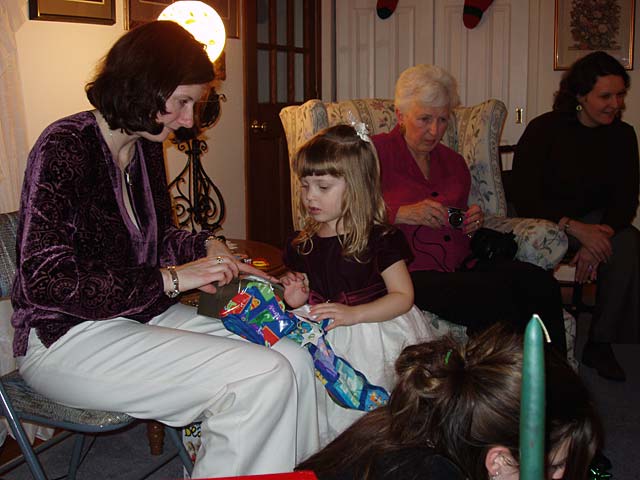 Shannon opens presents on Christmas Eve at the Mattimore family Christmas.
---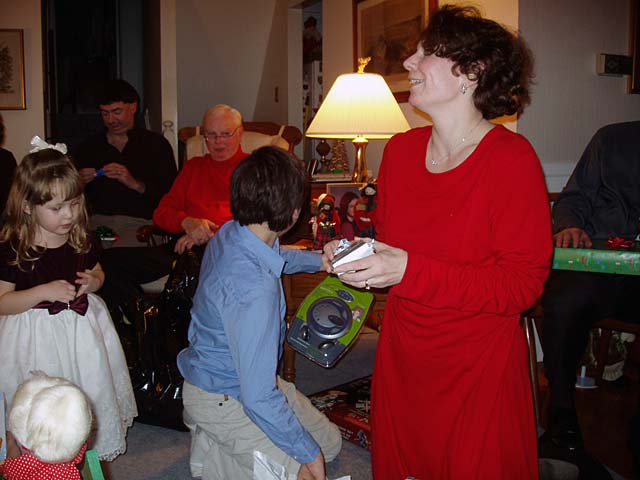 As always, Colleen passes out the presents...
---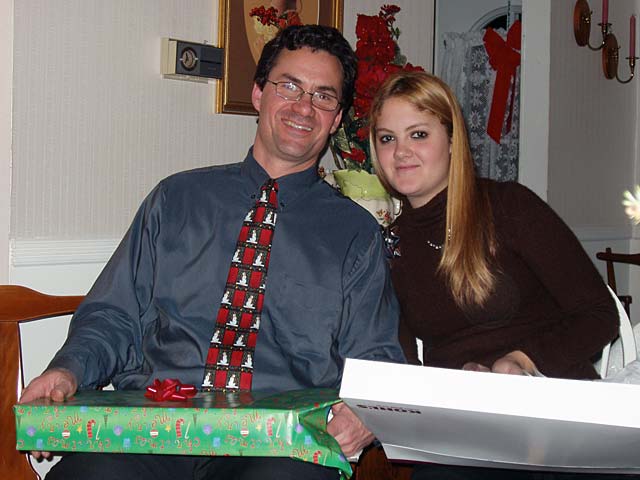 Michael and Maris enjoy the festivities.
---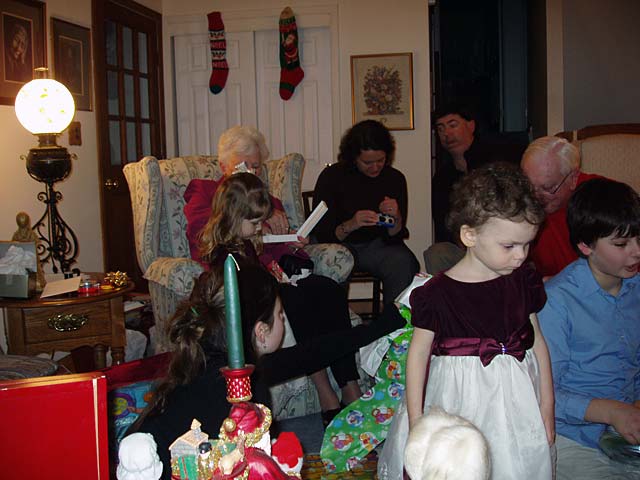 ...having fun in the chaos of opening all the gifts...
---
Deven is excited because she finally has an iPod!
---
The Nunes family...
---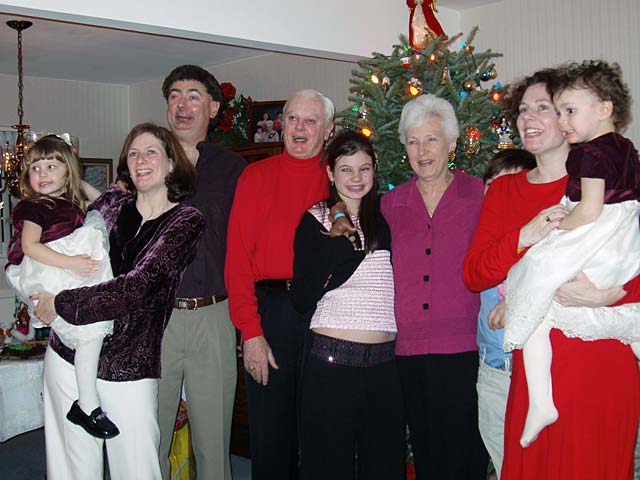 The Mattimore family...
---
Everyone else...
---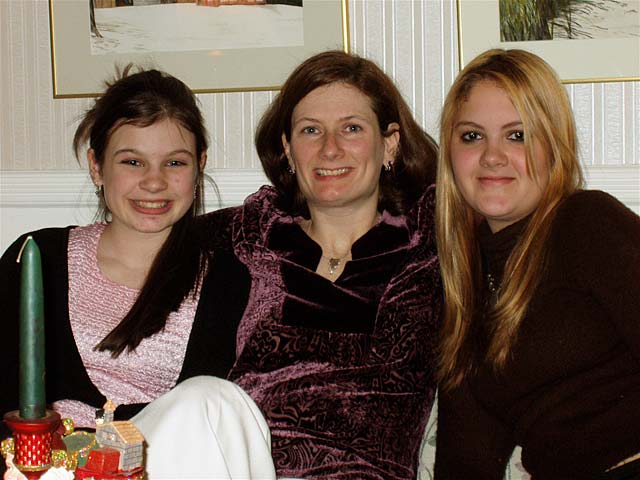 Deven, Maureen and Maris pose for a nice picture.
---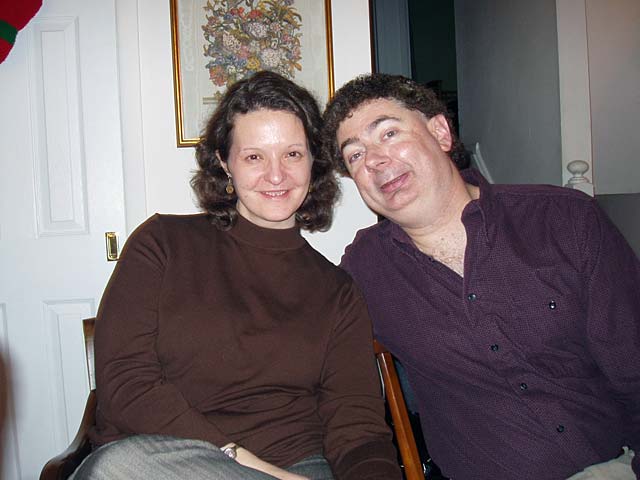 Gail and Keven... still looking like newlyweds!
---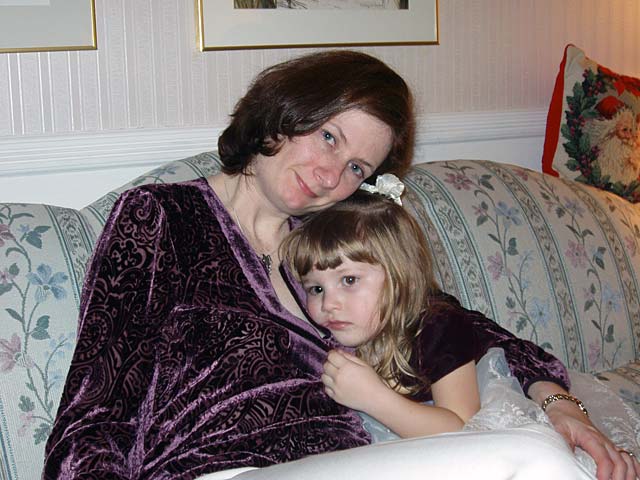 Shannon's tired after a long day and looks for her Mommy...
---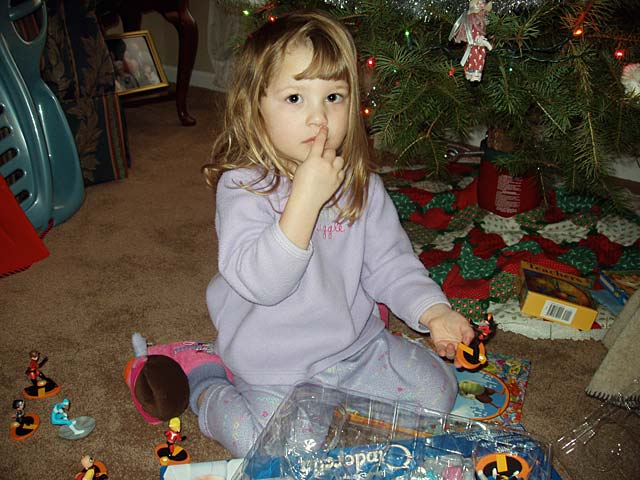 On Christmas morning, Santa came to our house also! What a busy day...
---
Ed and "Uncle" Mike are in the holiday spirit.
---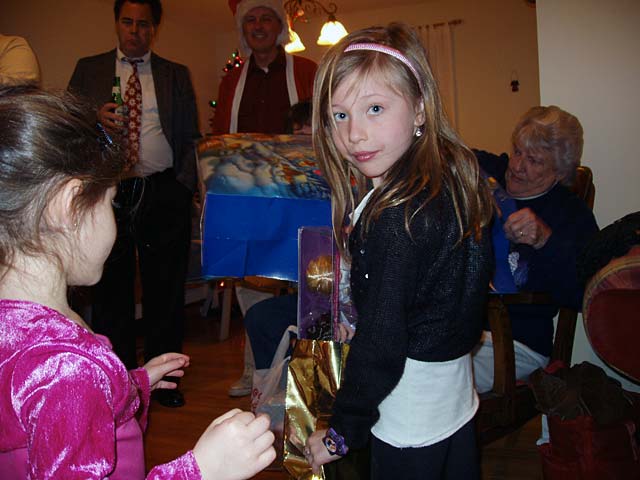 Dakota poses for a quick picture...
---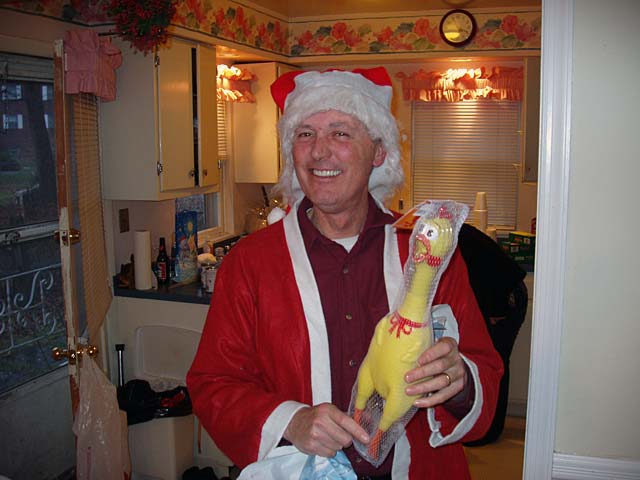 "Uncle" Mike just loves his noise making chicken! Every year it's a challenge to come up with the most obnoxious, yet inexpensive, gift. I've had a few good ones over the years, but probably nothing beats the old wrapped up block of cheese!
---
More Christmas fun...
---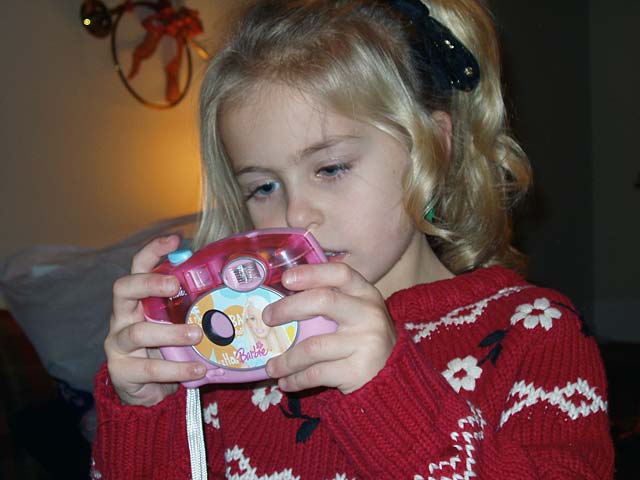 Christy plays with her new camera.
---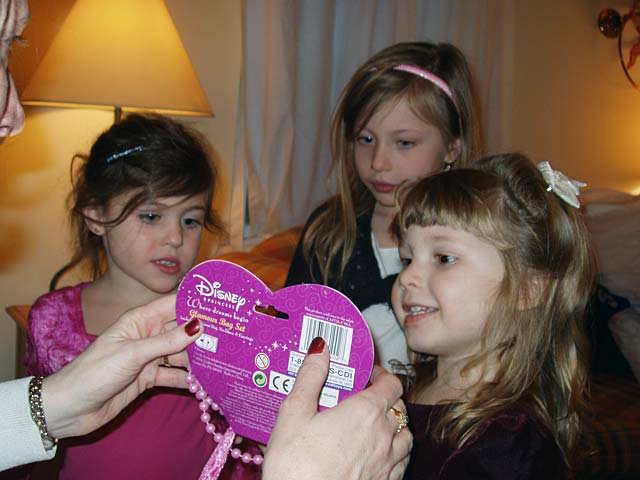 More toys for Shannon!
---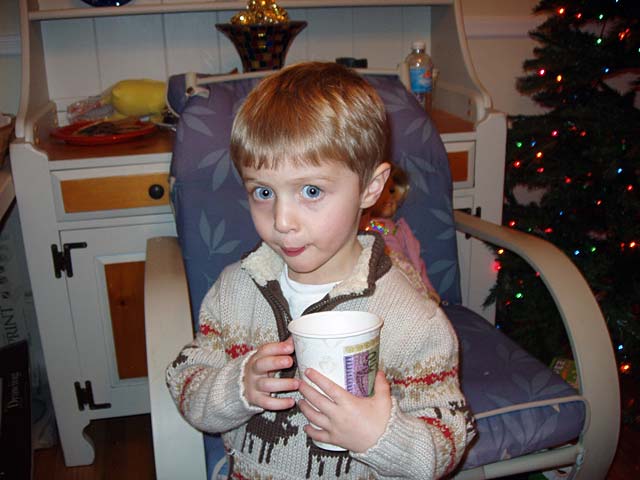 Trent's cute expression just before he's about to get into mischief.
---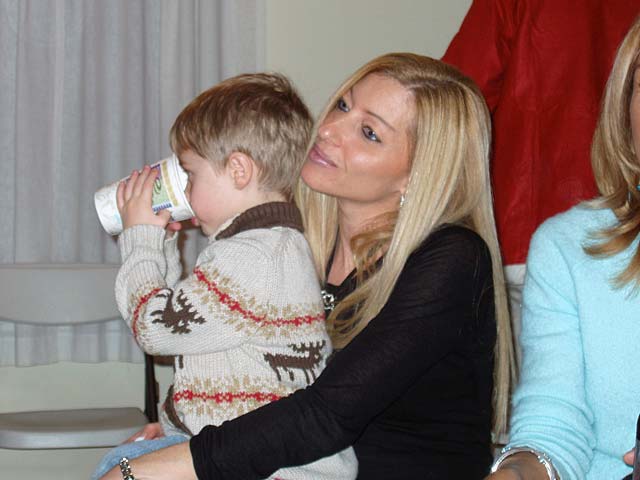 Trent and Robbin having fun with family...
---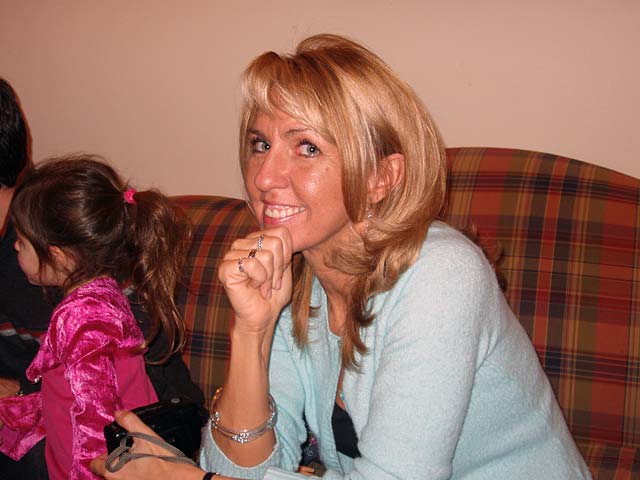 Lisa smiles for a picture...
---
Kelly having fun at Uncle Mike's house...
---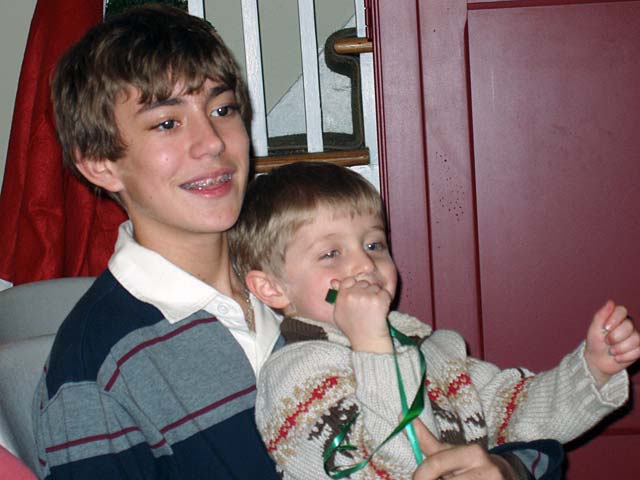 Ryan and Trent, getting each other into trouble...
---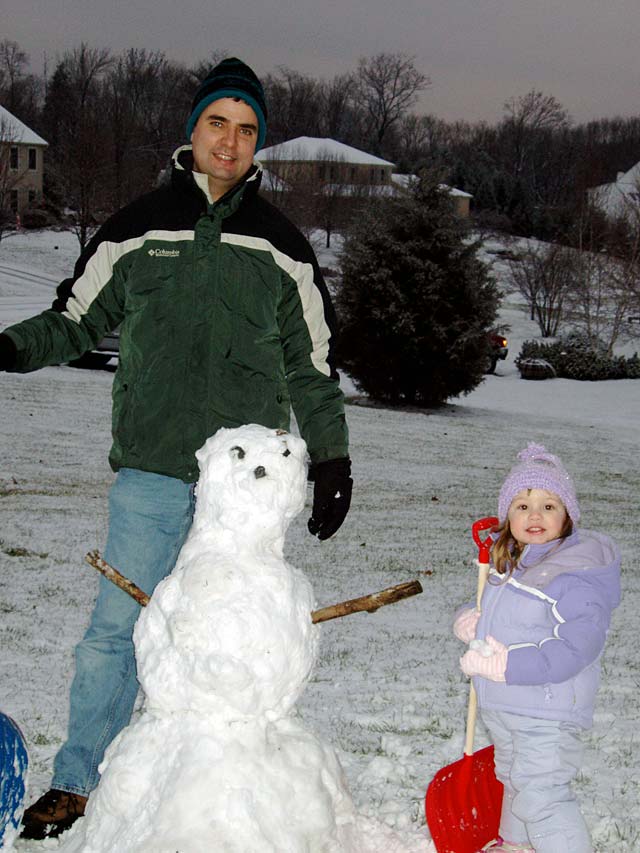 We had a little snow on New Year's Eve, so Shannon built her first snowman with her Daddy!