Sydney's Scrapbook Page 3


A close-up of our beautiful dog, Sydney!

---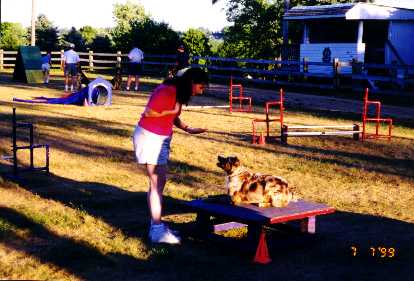 Sydney is just starting her first agility course. Here she is learning the "table" obstacle.

---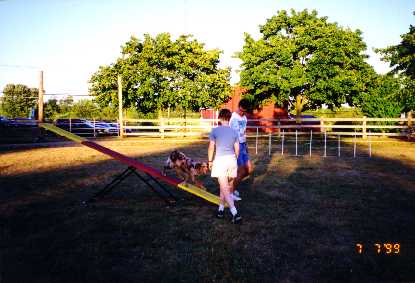 Sydney's learning the "Seesaw" obstacle under the guidance of Steve (her dad) and Melissa (one of her trainers).

---


Sydney coming out of the "tunnel" in a hurry!

---


Here's Sydney doing the "doggie walk" with her mommy!

---


Sydney's eager to scale this "A-frame" obstacle!

---

Last updated: July 11, 1999
Steve Seidel
E-Mail: Steve@Seidel.com
---