Sydney's Scrapbook Page 2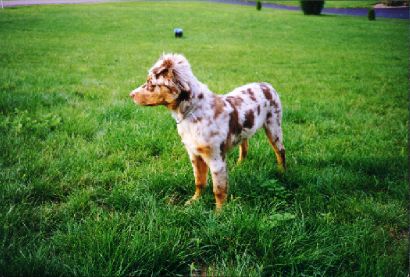 Here's a picture of Sydney in our back yard.

---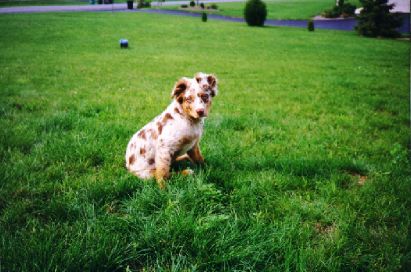 She's so cute, we had to show another view of the same thing!

---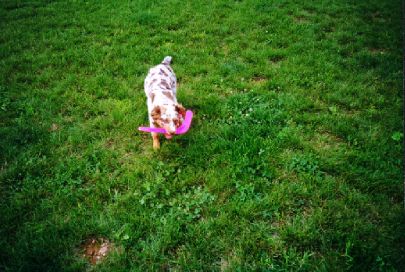 Here's our Aussie with her favorite toy... A boomerang, what else?

---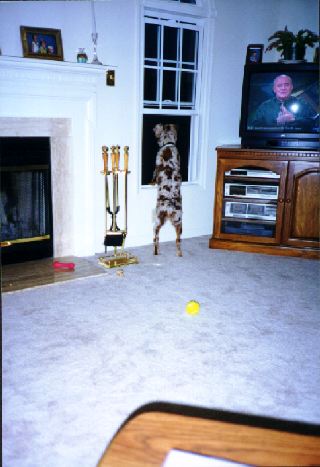 Look what we've learned to do when people walk by our house...

---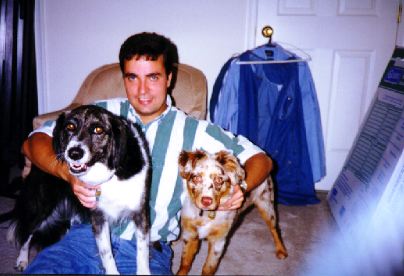 Double trouble! This is Sydney's friend, Cricket. We dog sit for Cricket from time to time.

---

Last updated: September 13, 1998
Steve Seidel
E-Mail: seidel@enter.net
---