Sydney's Scrapbook Page 1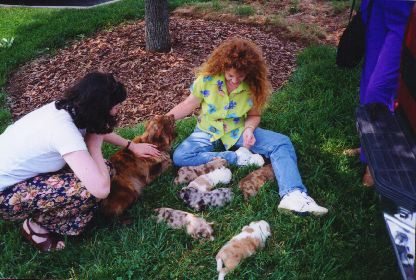 Here's Christina (our friend and Aussie breeder), Bailey (Sydney's biological mother), and all of the puppies at 31/2 weeks!

---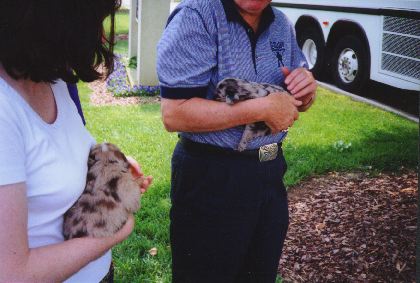 We couldn't decide between Sydney (left) and the blue merle (right). Tough choice, huh?

---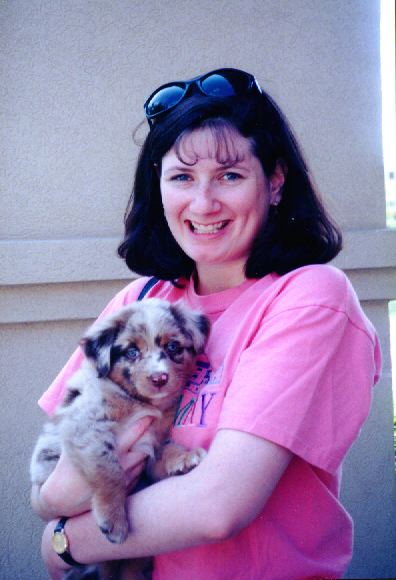 Here's Maureen with Sydney when we picked her up on June 14, 1998. Look how cute she is with her baby blue eyes.

---


This is a picture of Sydney after her first bath. She's looking pretty pathetic, huh?

---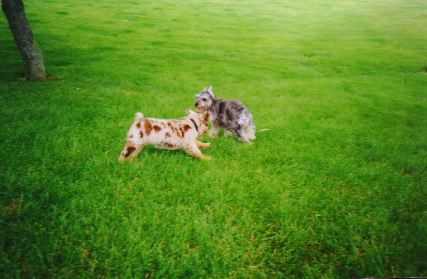 Samantha used to give Sydney a run for her money as a puppy, but now that Syndey is twice here size, Samantha is a bit more docile around her.

---


Sydney's a pretty scrappy fighter too. Here she is pinning a Golden Retriever pup (Sandy) that's more than twice her size!


---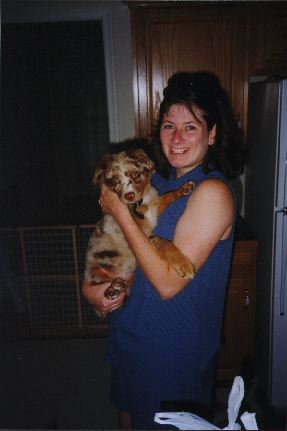 Here's another picture of Mommy and her baby girl!

---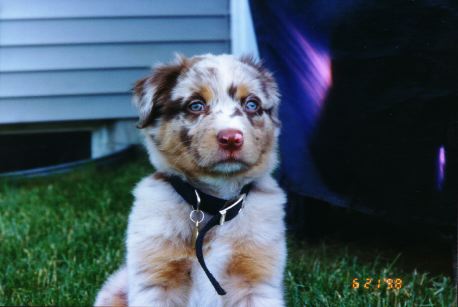 Here's Sydney after her first week in her new home. She's looking a little sad here. Still, she's the most adorable puppy we've ever seen.

---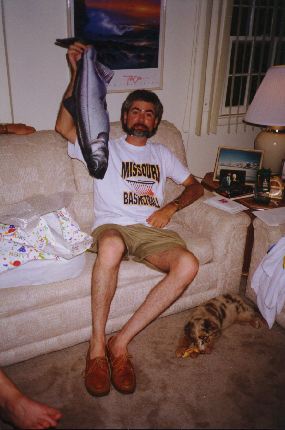 Here we are on the July 4th weekend at Uncle Kevin's. Kevin's showing his prize catch from his last fishing trip?

---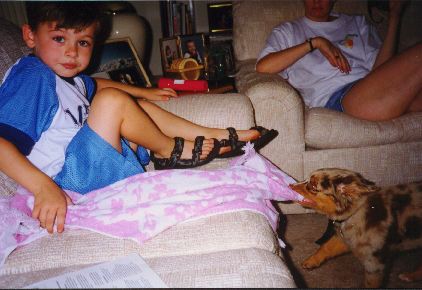 Andrew is playing tug of war with Sydney. Notice how Andrew is playing from the sofa where it's safe from the nipping pup!

---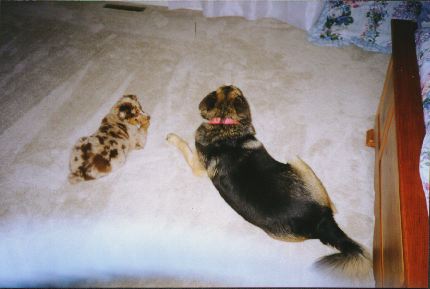 Here is Sydney just before bedtime with her friend "Sammy" that we dog sit for on occasion. She tries to model everything he does. It was on this weekend that she learned to bark like an idiot when the doorbell rings! Thanks Sammy....

---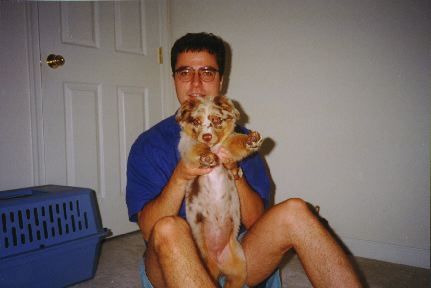 Here's Sydney dancing with her daddy just before bed time!


---

Last updated: September 7, 1998
Steve Seidel
E-Mail: seidel@enter.net
---