Welcome to the Steve.Seidel.com Current Events Page!
2000 Kutztown Reunion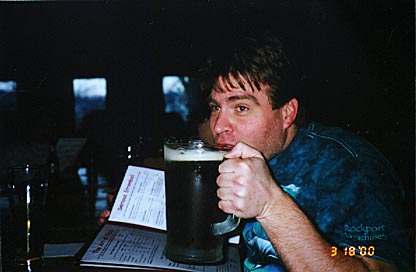 Just like old times, Bill drinks a pitcher for himself and makes the rest of us go thirsty!
---
Bill must have had too much to drink because he doesn't have enough room to finish his stromboli at Snuzzles...
---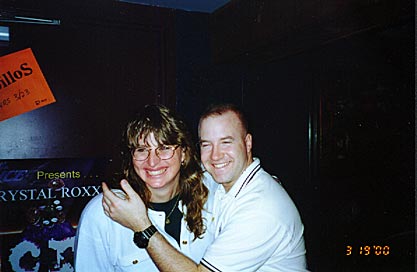 Char and Mike at Shorty's!
---
Eric and Jen at Shorty's!
---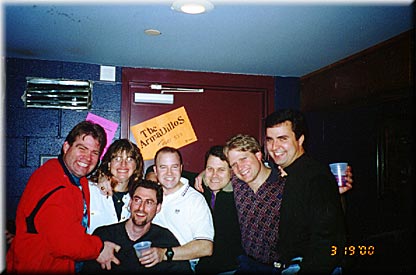 The annual picture of our housemates (524 North). Denny was a no show this year. Technically, Char didn't live with us, but she was at our place often enough for us to consider her an honorary member of the 524N housemates.